For those of you who know me, you are (very) aware of how serious my sweet tooth is. Macaroons, croissants and beignets are the way to my heart and I can never turn away chocolate covered anything. Valentine's Day is all about the sweets, whether you love the classic chocolate box or prefer your sugar in the form of wine. Bottega Louie is the patisserie of my dreams and is where bae I will treat myself to this Valentine's Day.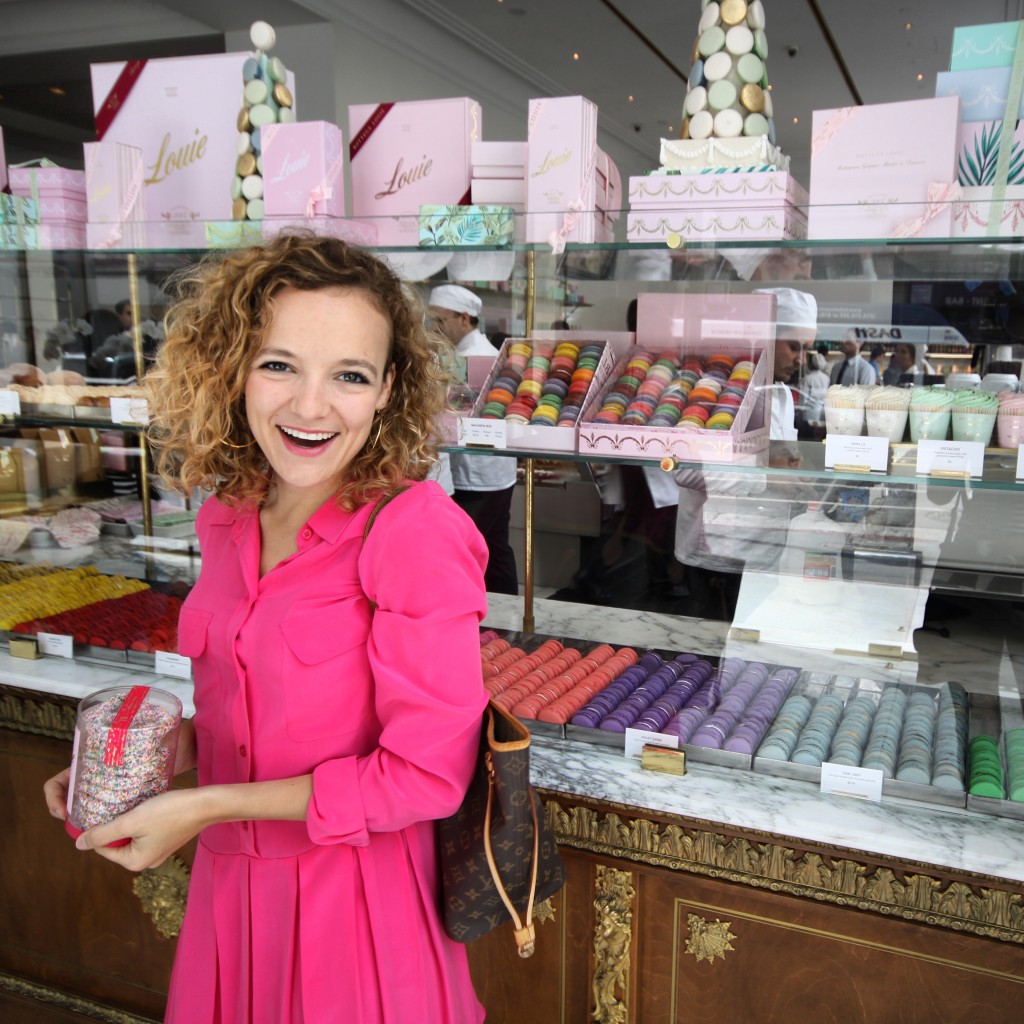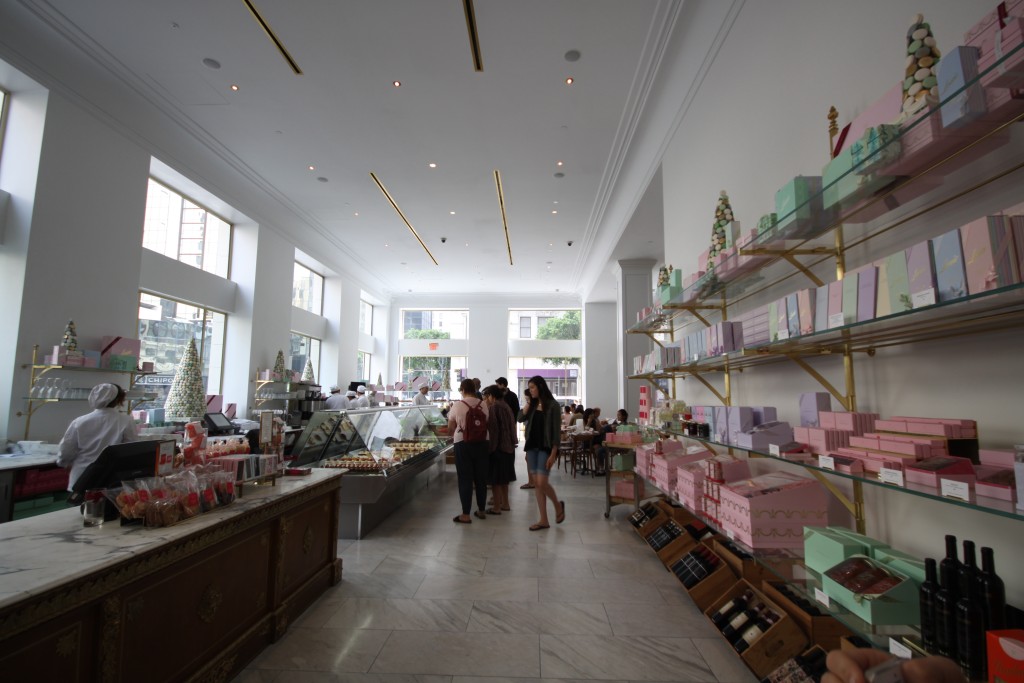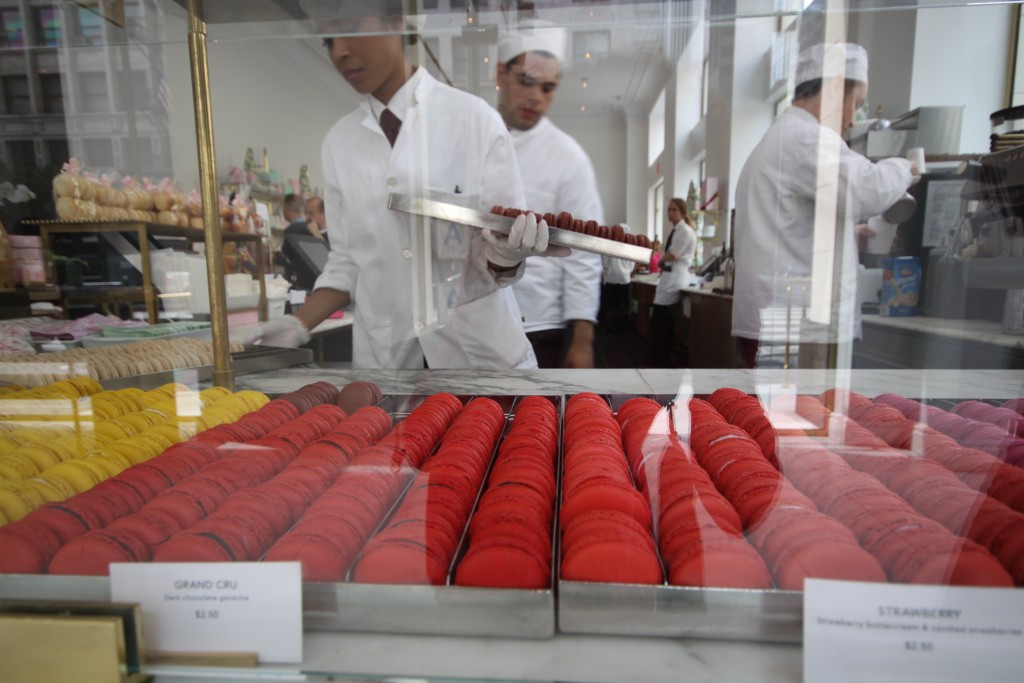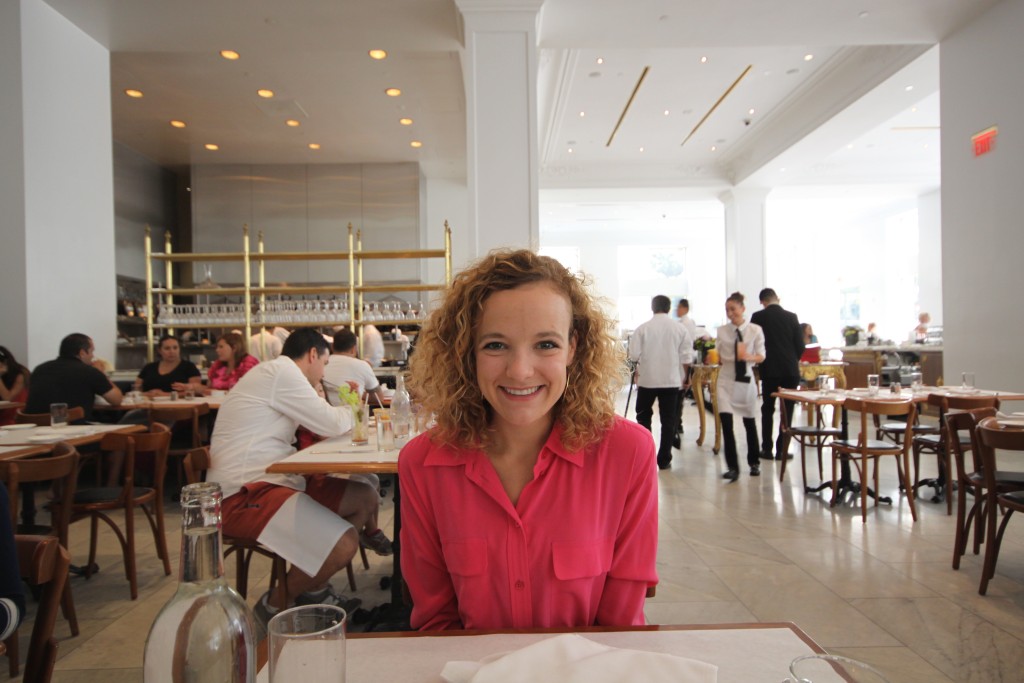 Bottega Louie is my first stop this Valentine's Day with its sky high ceilings, bright white walls, gold accents and colorful pastries. Sweet love! Strawberry marshmallow is the flavor of the month and couldn't be more perfect for the holiday.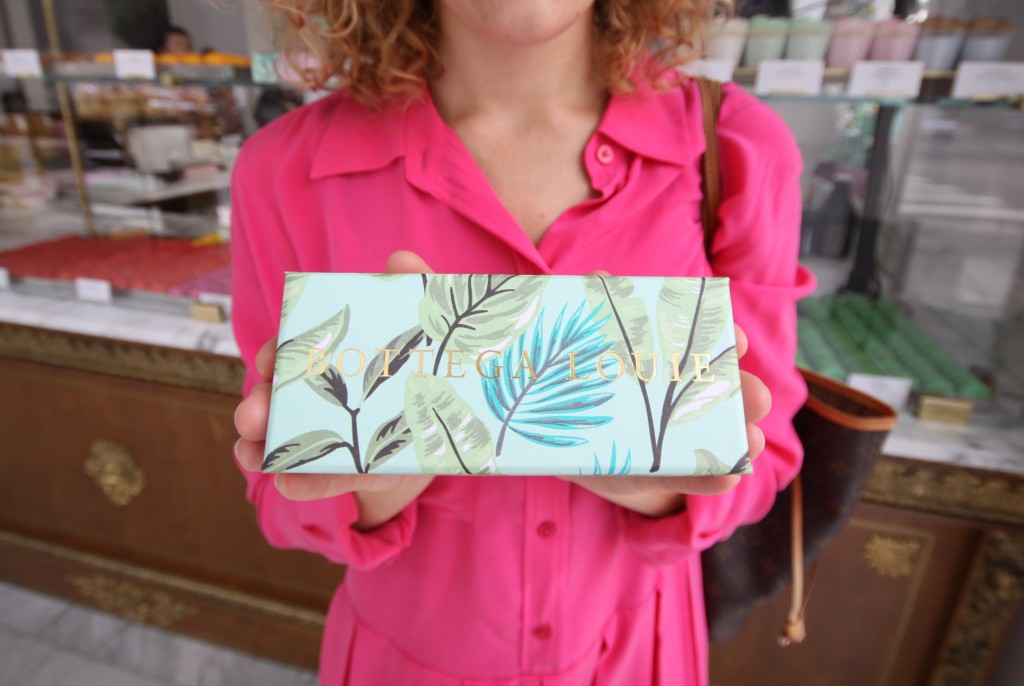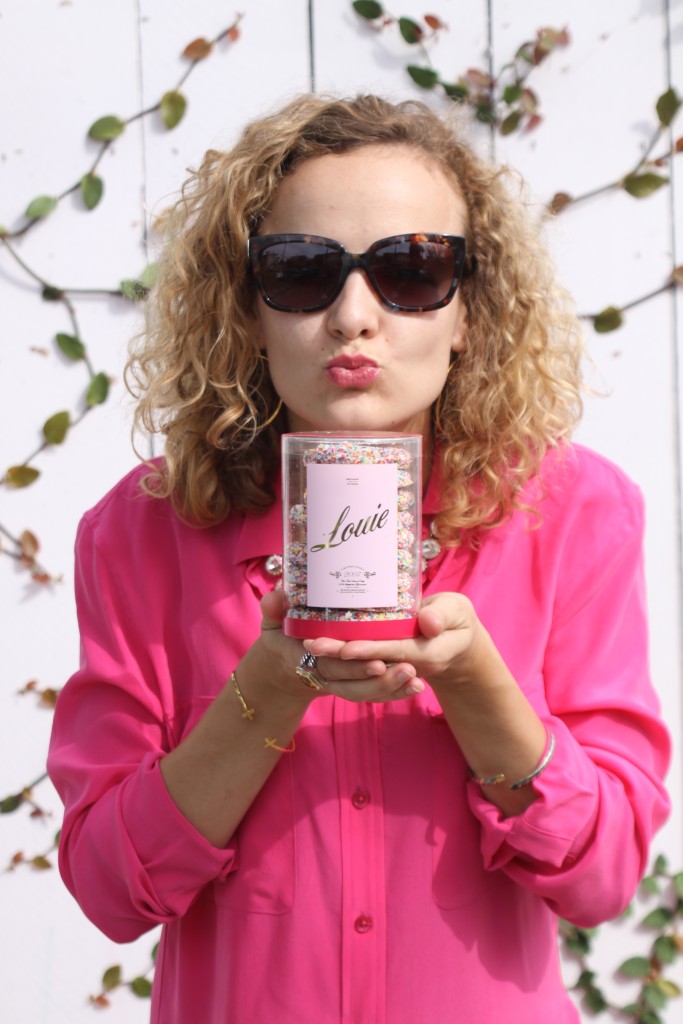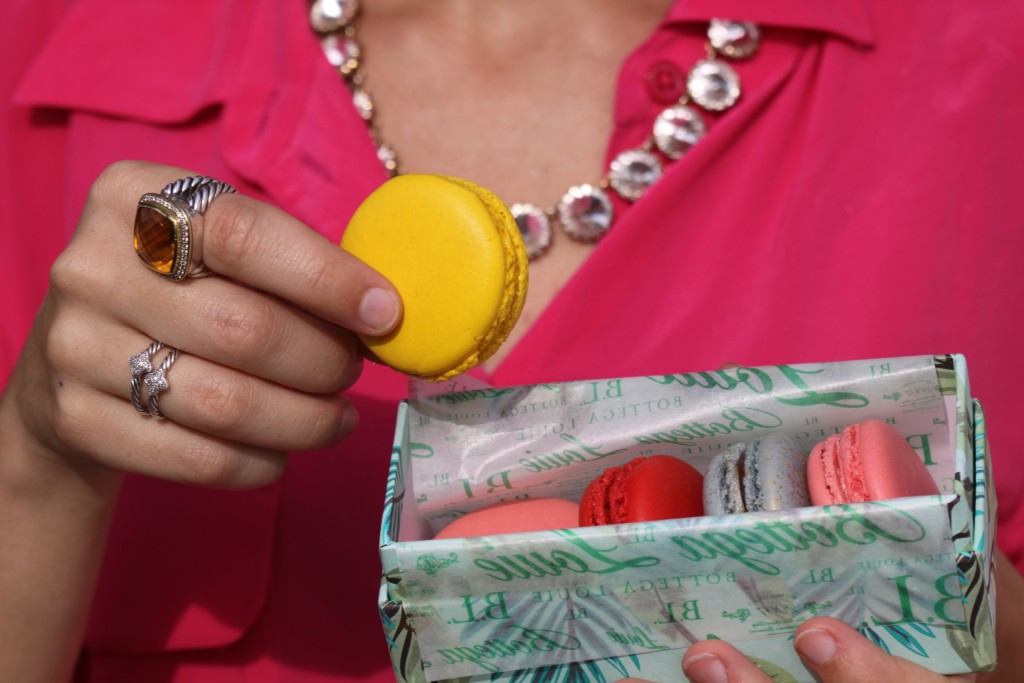 I'm low key obsessed with this fun box covered in palms and metallics that my bright macaroons came in! Earl grey, rose, grand cru and lemon are my go-to picks with unique flavors and bold colors. After I devoured gracefully ate all of the treats, I saved the box and now use it to hold all of my jewelry on my night table.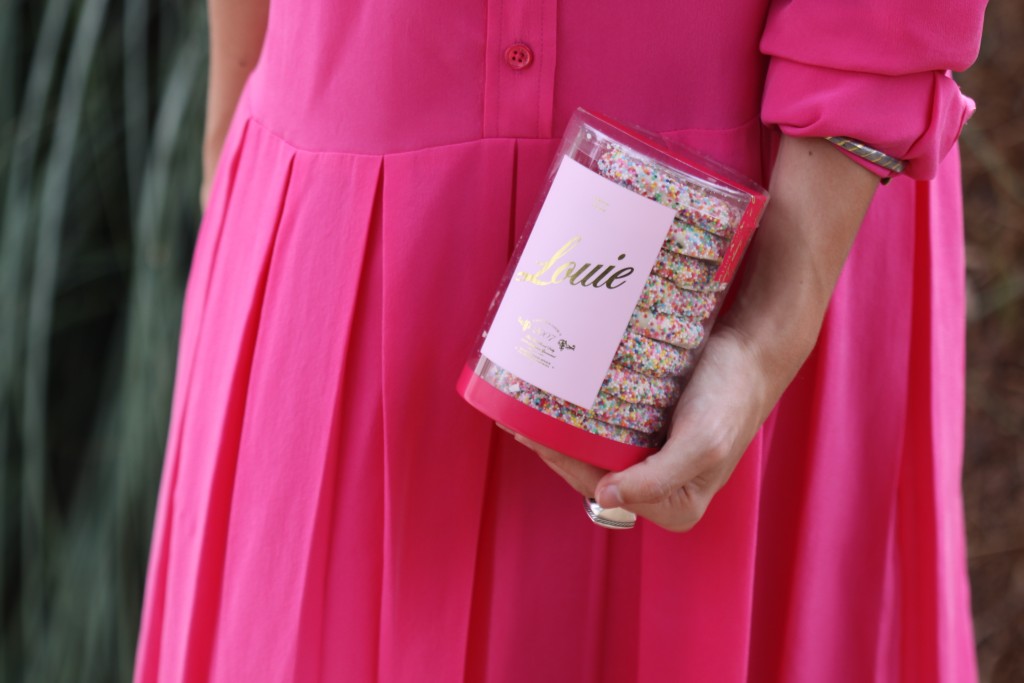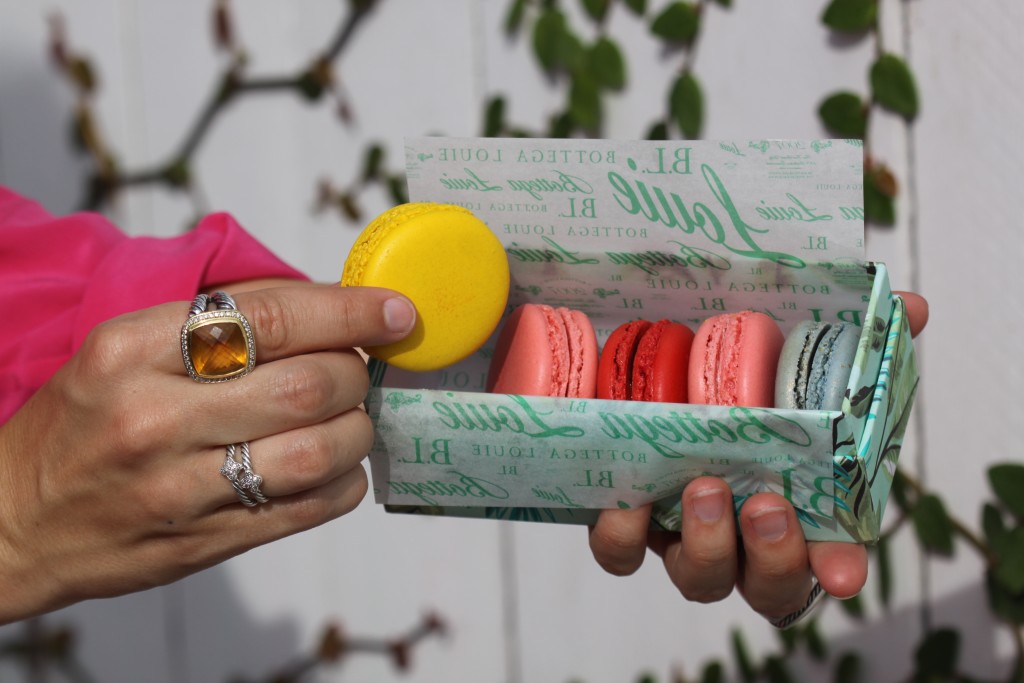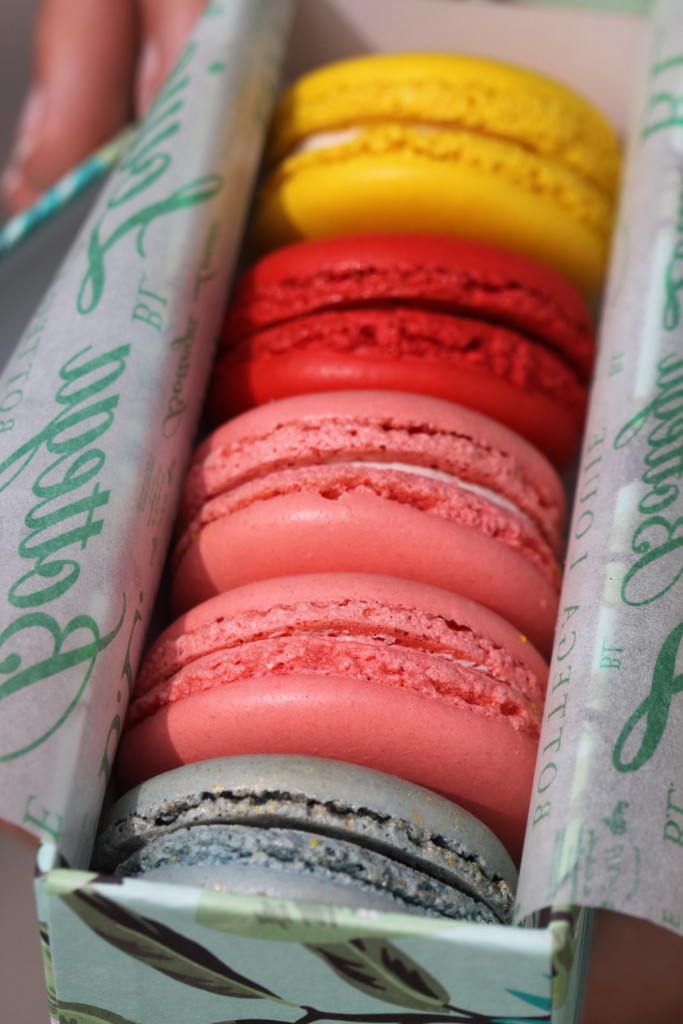 If you want to pre-order a set of macaroons and ship it to that special someone, check out Bottega Louie's website or give them a call!
What's your favorite place to shop for sweets? Comment below!
xx Rainy