The Sand Cloud Ambassador
Living in San Diego makes it impossible to turn down a trip to the beach, so how could I resist an incredible towel by Sand Cloud Apparel? Not only does this amazing company make beautiful and innovative products, but they are committed to protecting the beaches and marine life as well- 10% of their net profits are donated to protect our ocean. Shop the Sand Cloud's towels and more here!
***Don't forget to use my promo code: RAINY25 for 25% off your purchase.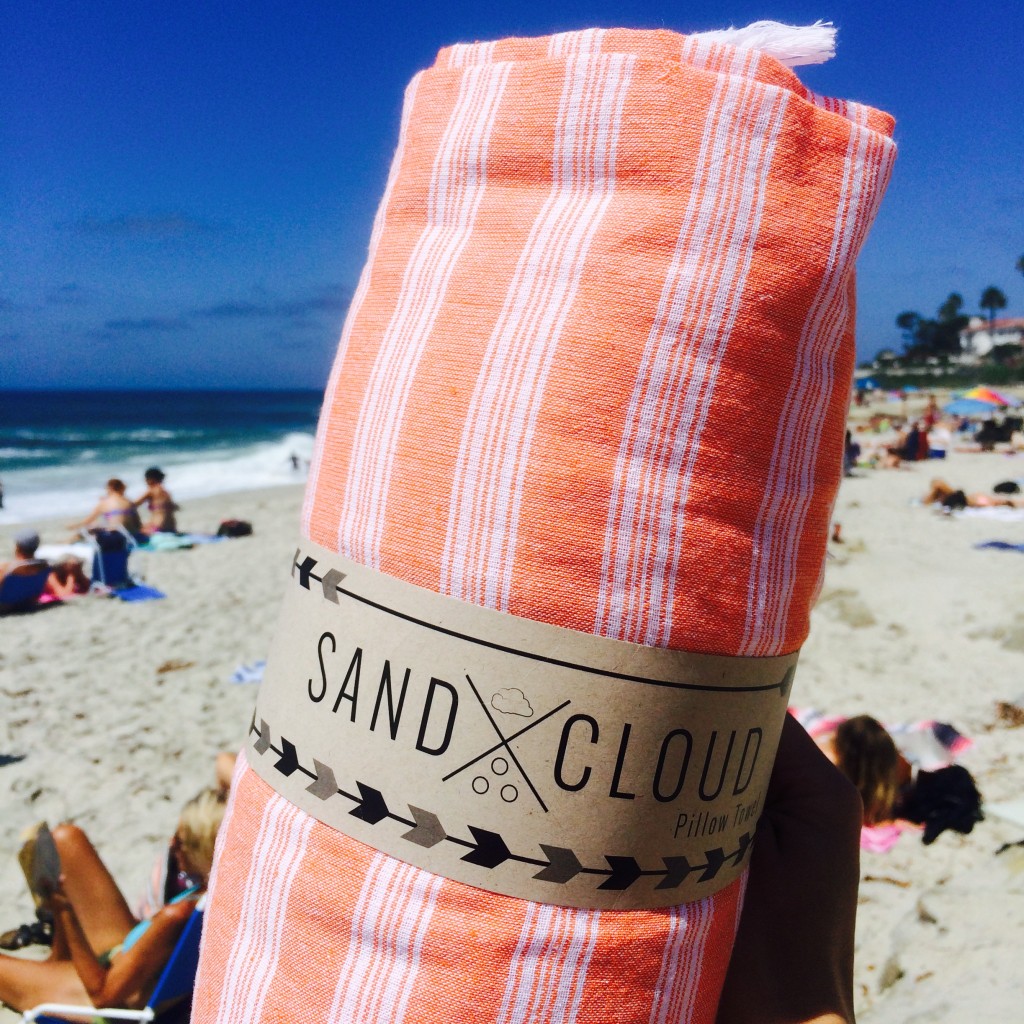 Interviewed by The Coastal Confidence
Look mom, I'm famous. I had a blast being interviewed by The Coastal Confidence's Aubrey Yandow. Check out what my cocktail of choice is and more on her fashion blog here. While you're at it, scroll through the rest of Aubrey's fabulous blog! I know you will fall in love with her style and tips, just like I did.

If "Sex and the City" Starred College Fashionistas…
I  always knew my spirit animal was Carrie Bradshaw. Thanks CollegeFashionista for making my dream come true. I couldn't have been more honored to have my photo up there next to the fabulous Carrie Bradshaw. Melissa describes how a true Carrie focuses on the details and isn't afraid to try bold new trends. She couldn't have been more spot on.
Check out the full article here if you want to find out which character you are on "Sex and the City" and to see the other Style Gurus in action.
30 Days of Denim with CollegeFashionista
'Tis the season for back to school shopping, and denim is the staple that keeps my wardrobe together and timeless. A pair of jeans is more than just fabric held together with copper rivets and thread; who doesn't love their jean collection unconditionally? CollegeFashionista chose their top Style Gurus to offer advice on getting your wardrobe back to school ready with new denim. Read more here.*Sponsored by Amazon

Get personal & Follow me on instagram