SUN! I'm taking full advantage of the beautiful weather while El Niño takes a break. This past weekend I ventured to the bustling farmers market in Little Italy to experience a taste of local flavor, to engage in great people watching and to absorb some serious vitamin D.
Who doesn't want to sample local honey, fresh organic berries that burst in your mouth and fresh coconut water in the actual coconut? I sound like such a true Californian right now…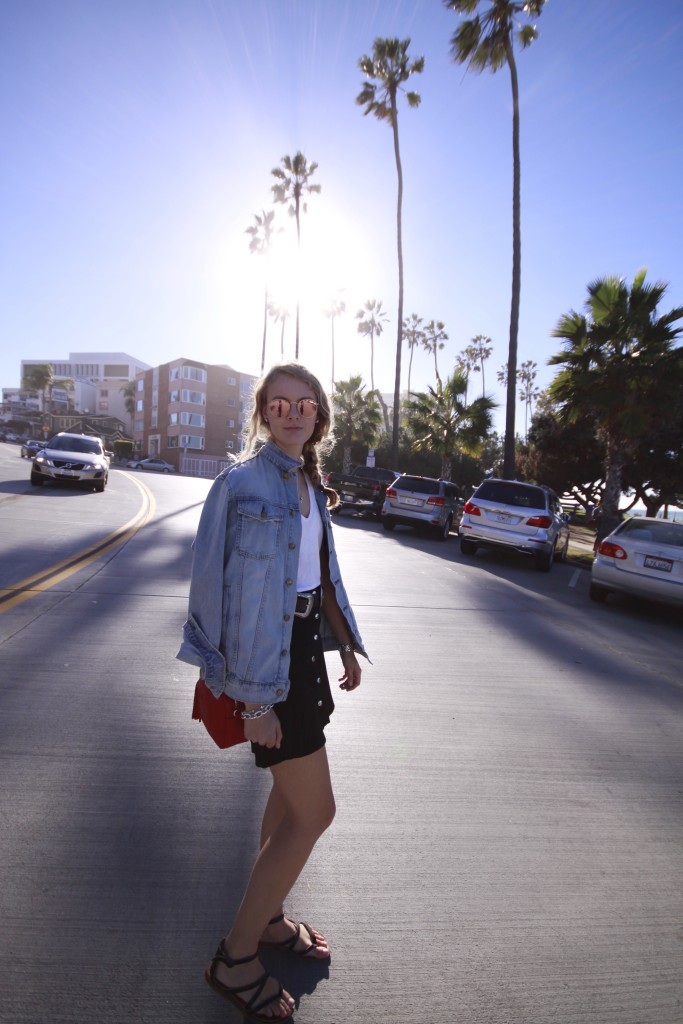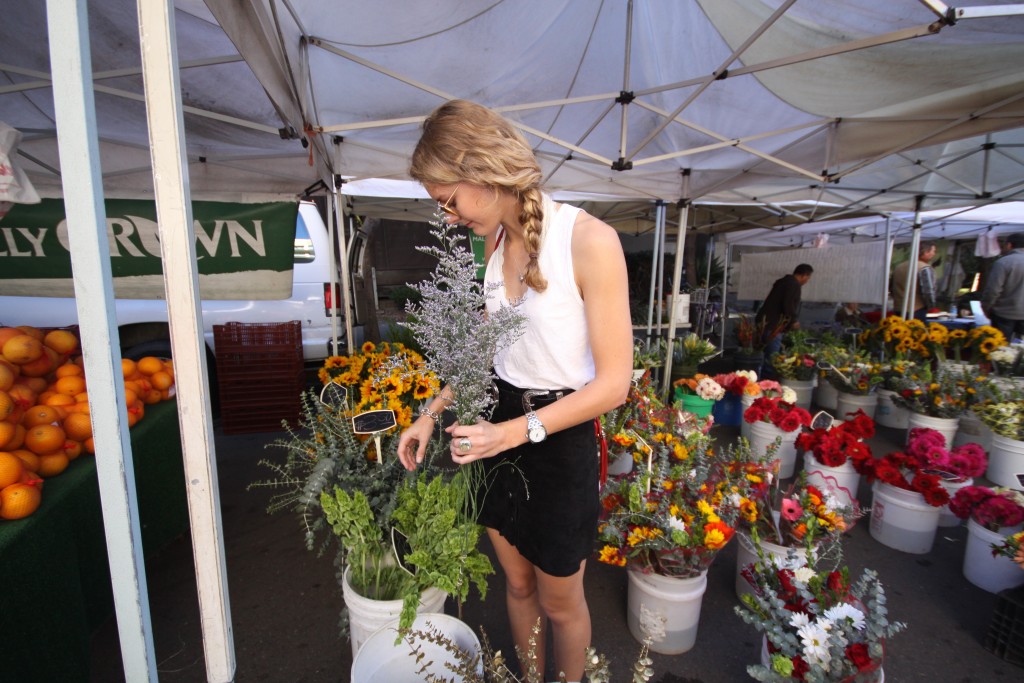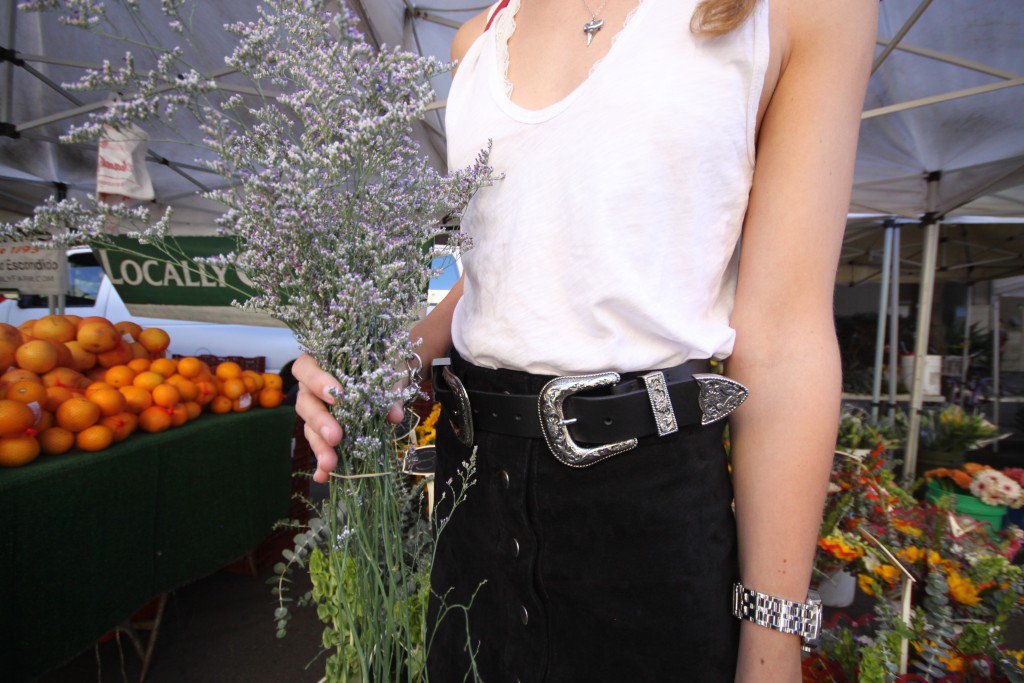 Spring is the best time to hit the market because not only are the days warmer, but the food seems to taste better and the flowers are so vibrant and beautiful, they look fake!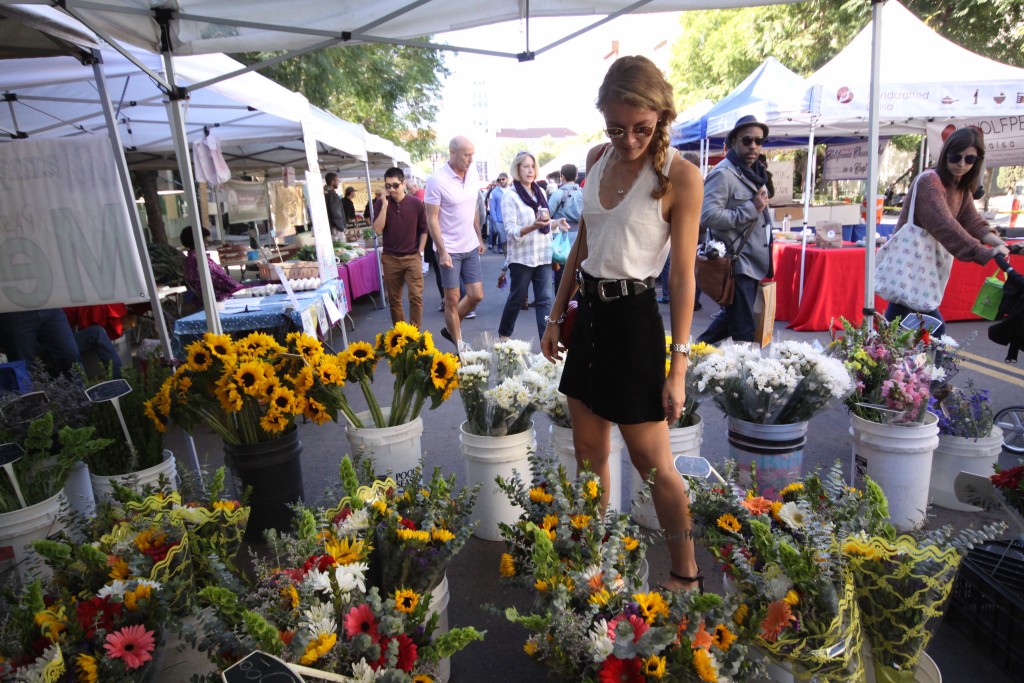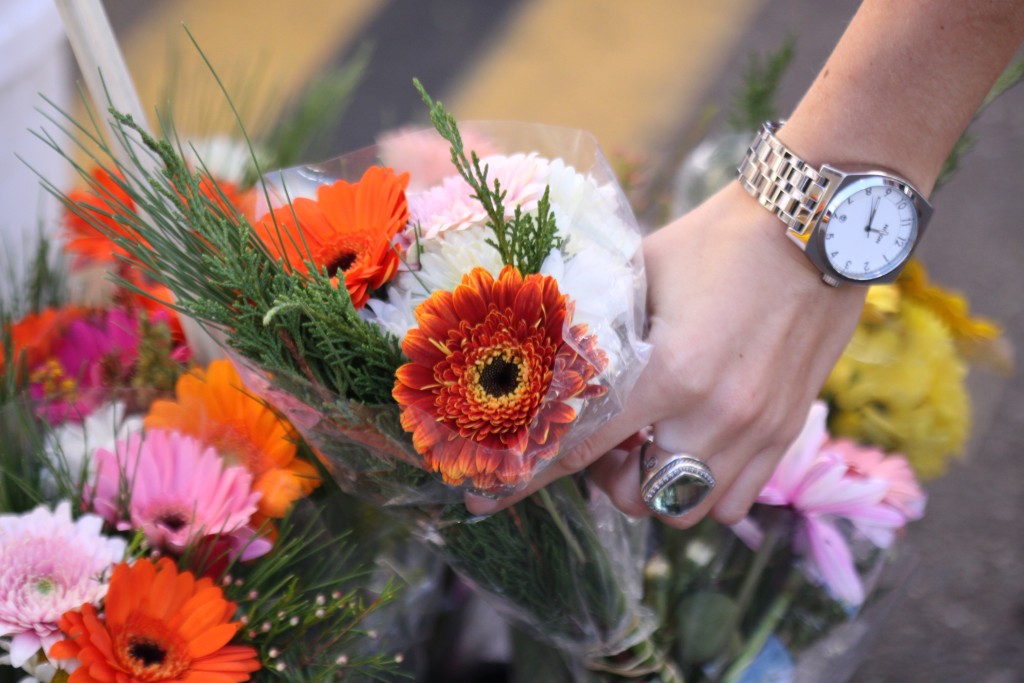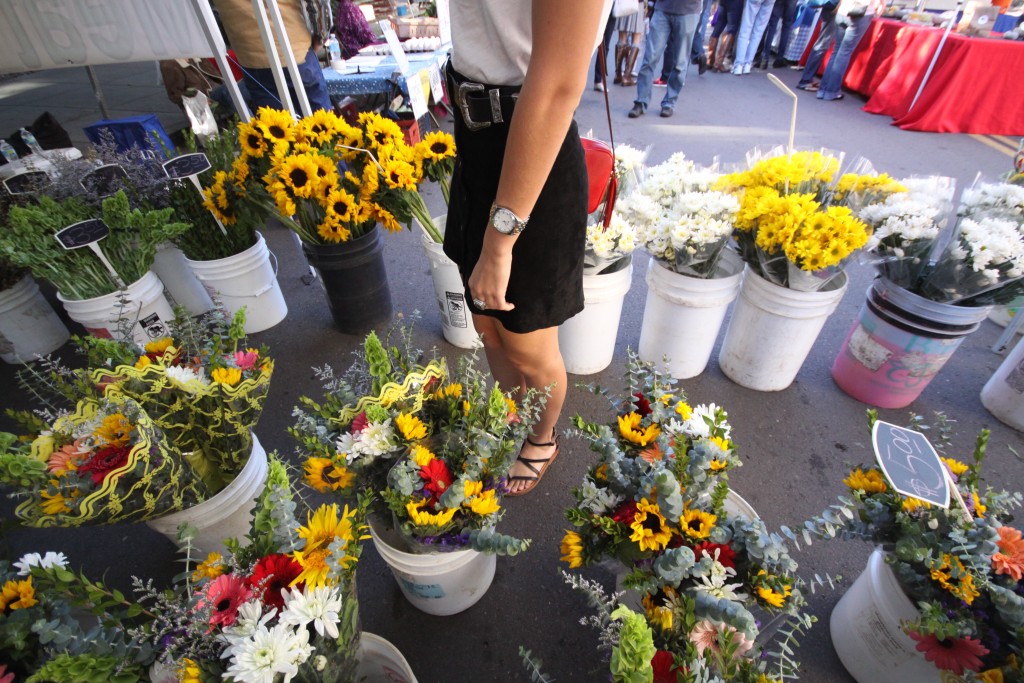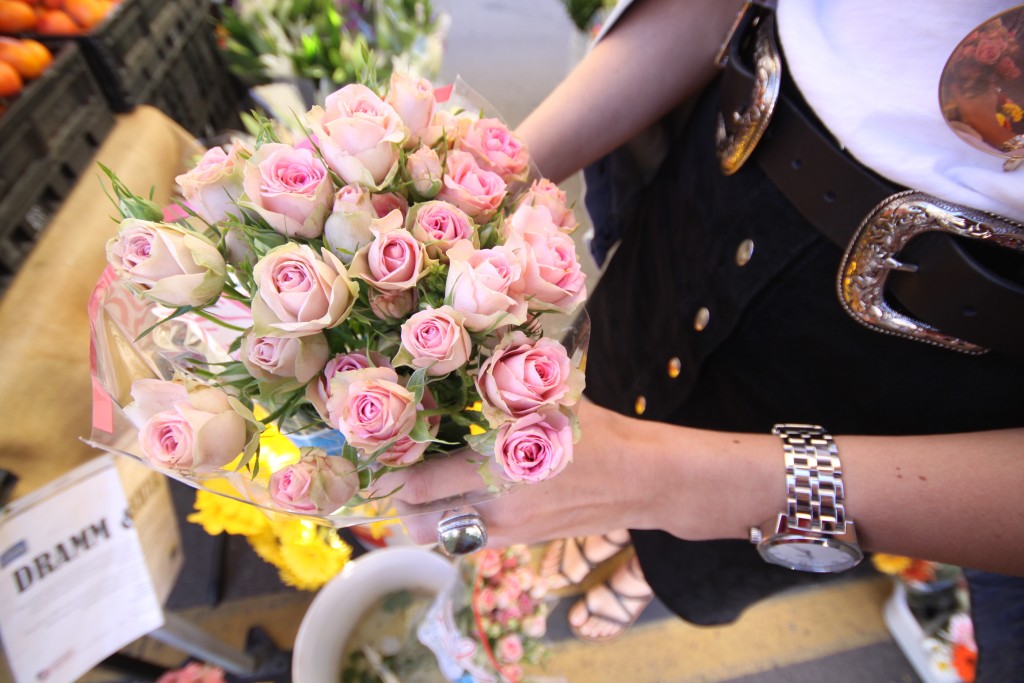 Roses are my favorite flower, especially when they're pink and mini!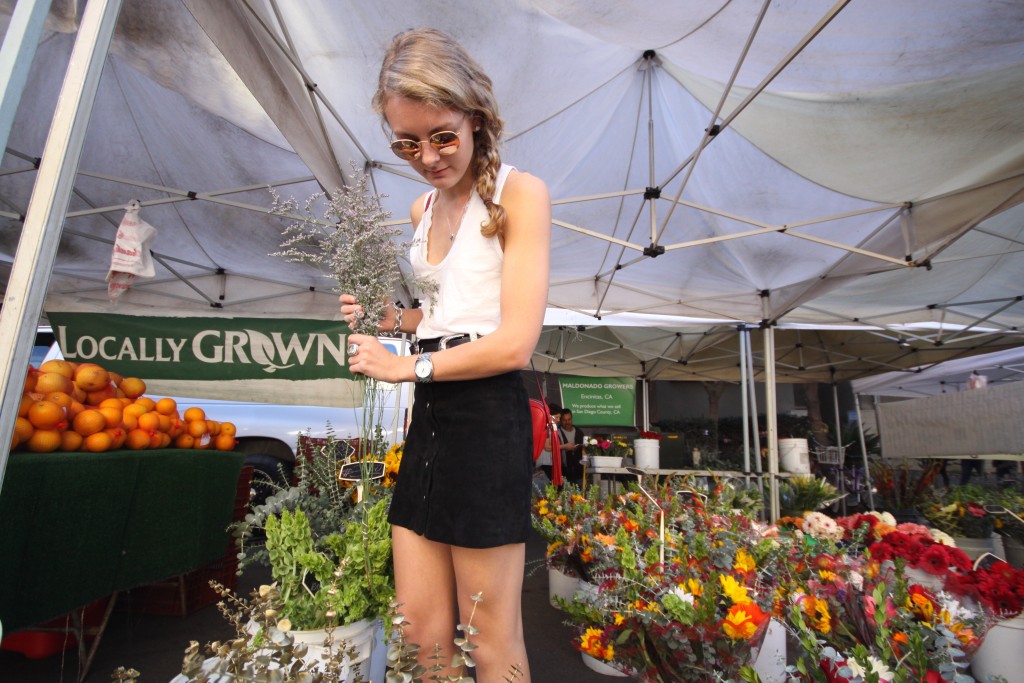 I decided to sport a fresh white tank for the day and tucked it into my favorite suede snap-up skirt to add texture to the look. Anytime I wear high-waisted, I always pair it with a statement belt. My current obsession is B-Low the Belt's Bri Bri double buckled belt. Strappy sandals are always a must with warm weather, so of course I sported my leather sandals by K. Jacques. I then wore my pink reflective Ray-Bans to add a pop of pink to match the vibrant colors at the market.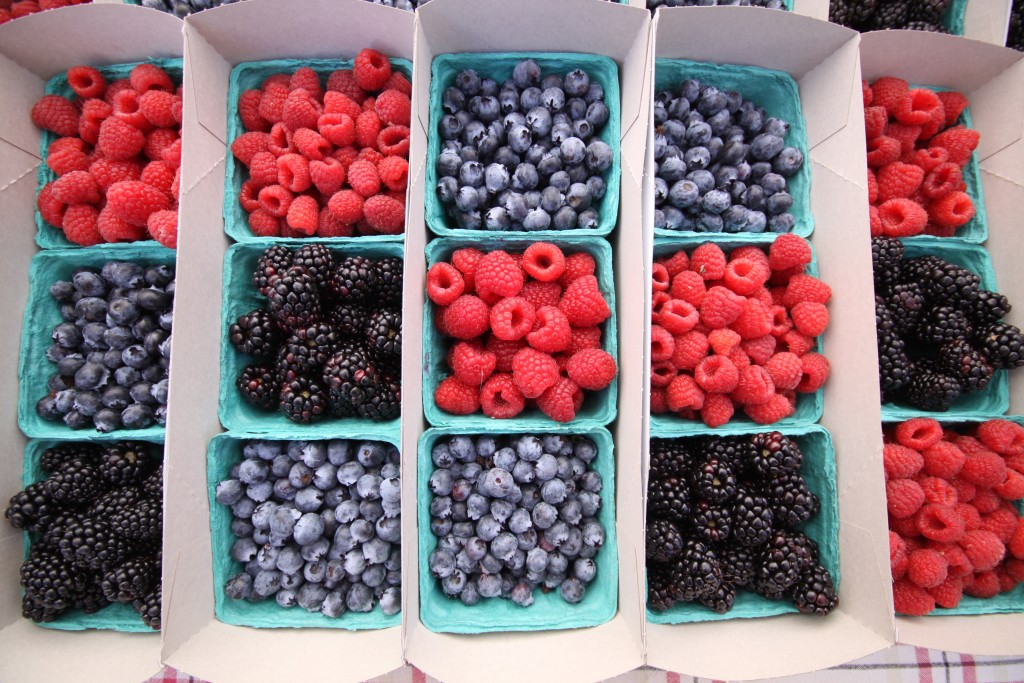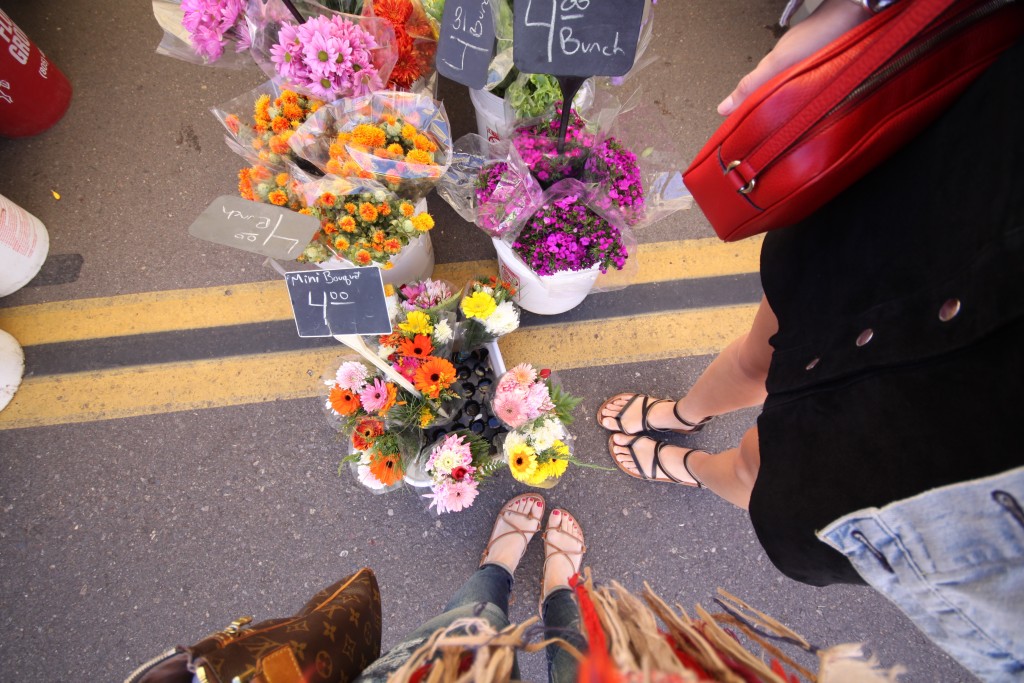 Taste testing at the market is even better when you have a partner in crime who snags you extra cheese samples.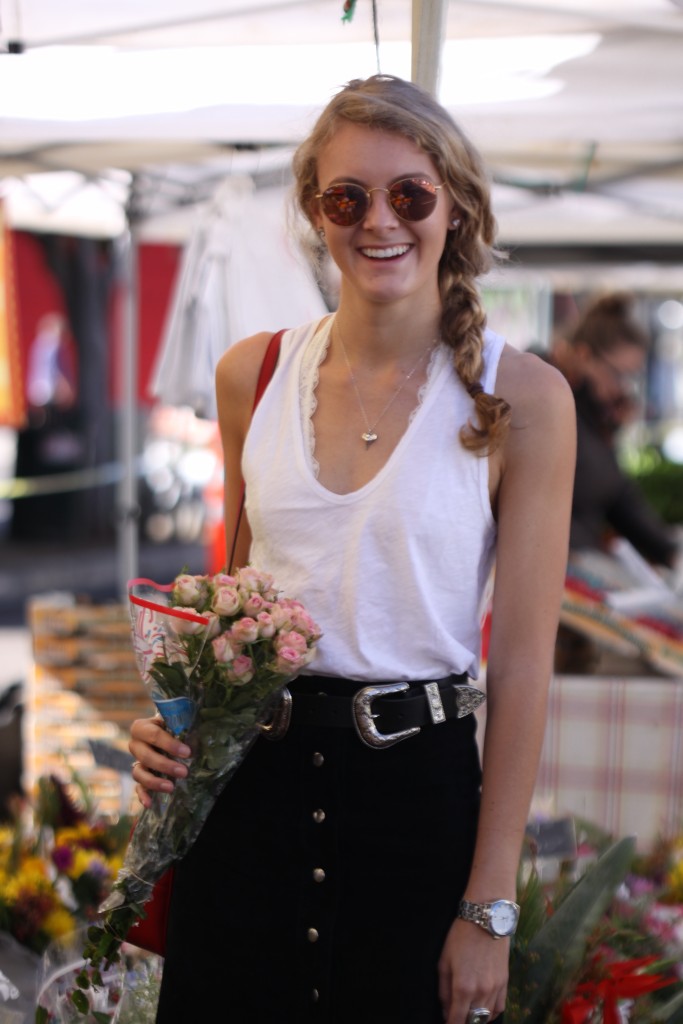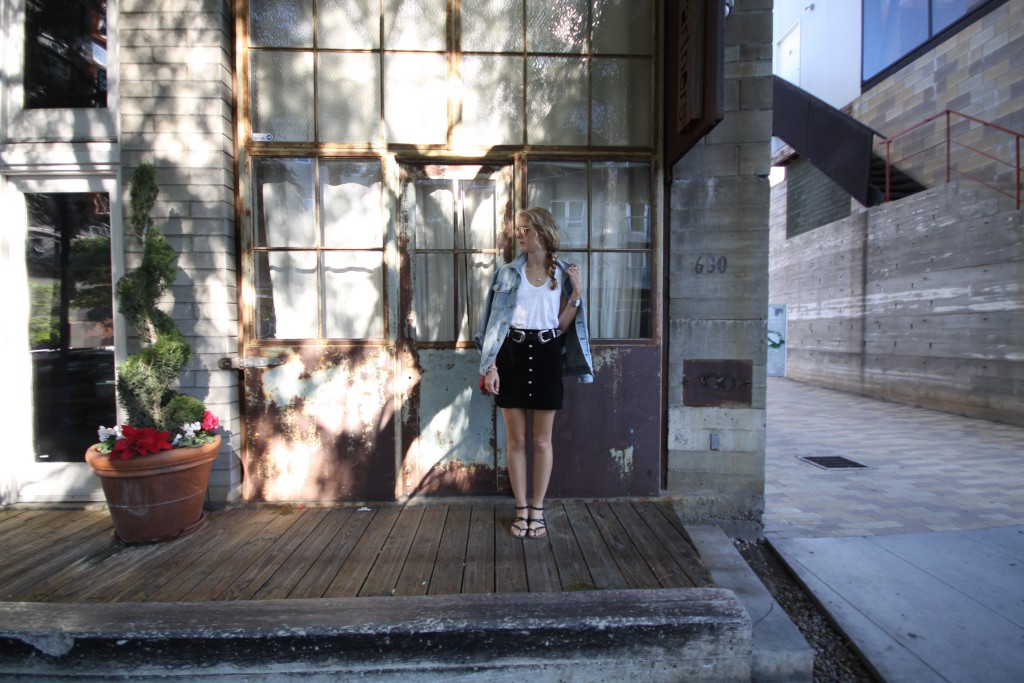 Exploring downtown after making the rounds at the Little Italy market is a great way to end the day. I always search for a bench covered by shade to enjoy the tasty goods I found.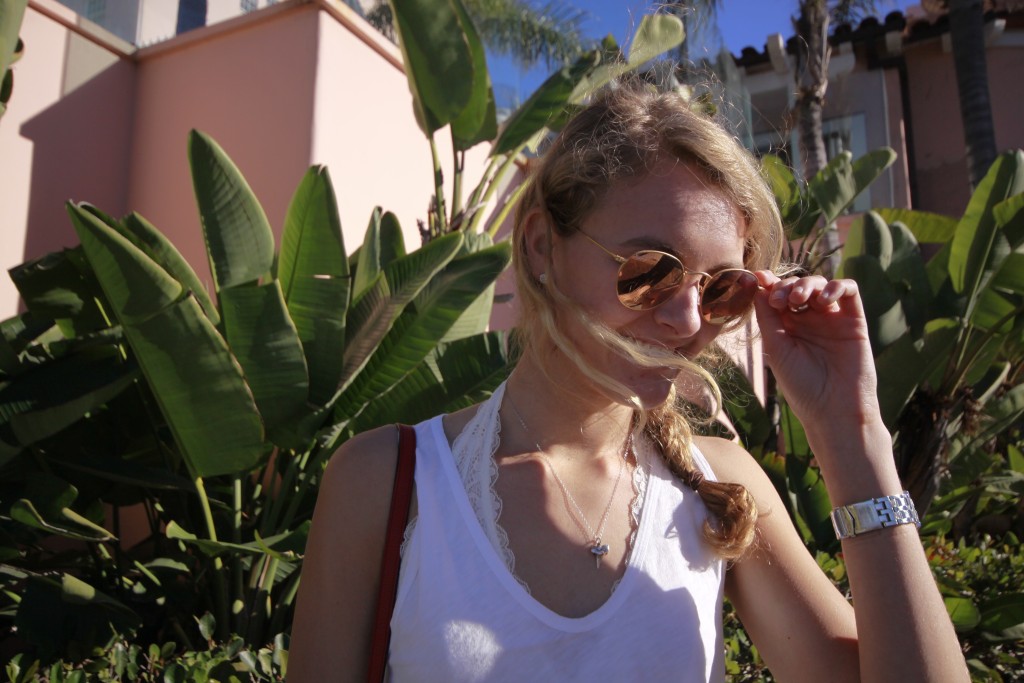 Which is your favorite farmers market? Comment below!
ZARA suede skirt (similar here)
J. CREW vintage tank
K. JACQUES sandals
xx Rainy
Photographed by Jorgi Paul