Summer time seems to slow life's busy pace. What a perfect time to jump on that goal to read more! Below is a list of my top 5 favorite books that every stylish girl must read for inspiration and to be encouraged to explore your life and own personal sense of style. Whether you're in the shade of your backyard, by the pool or on your private jet the plane, sit down and enjoy one of these quick and savvy reads.
1.Love Style Life by Garance Doré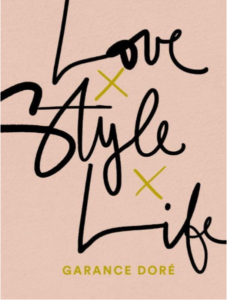 This gorgeously illustrated book takes readers on a unique narrative journey that blends Garance's inimitable photography and illustrations with the candid, hard-won wisdom drawn from her life and her travels. Infused with her Left Bank sensibility, the eclecticism of her adopted city of New York, and the wild, passionate spirit of her native Corsica, Love Style Life is a backstage pass behind fashion's frontlines, peppered with French-girl-next-door wit and advice on everything from mixing J.Crew with Chanel, to falling in love, to pursuing a life and career that is the perfect reflection of you.