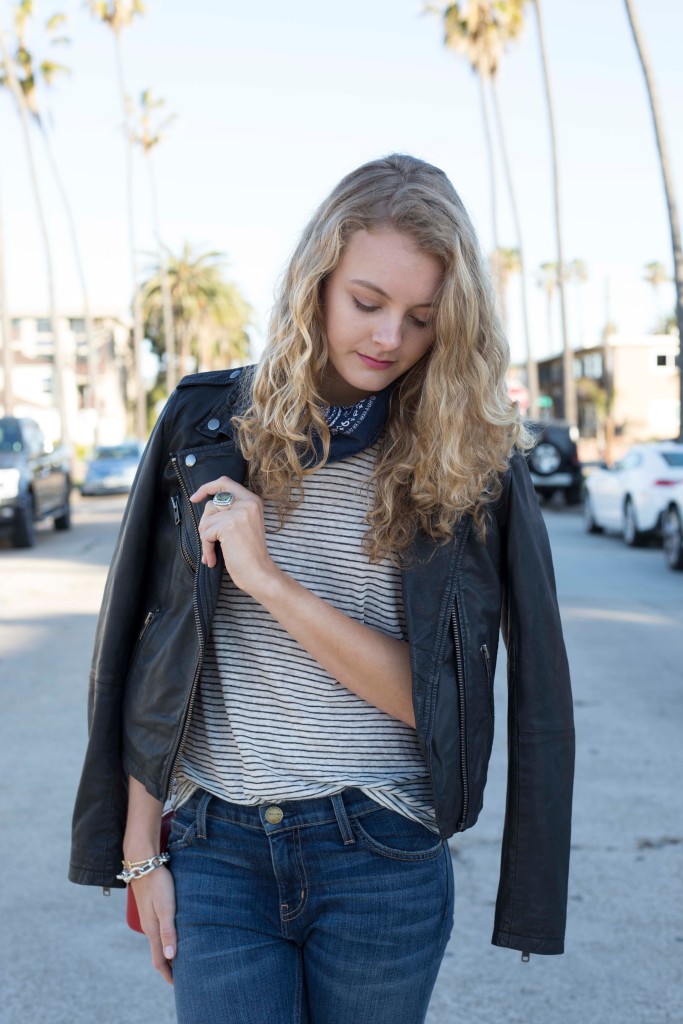 The warm days are finally getting longer. My weekend looks are beginning to transition from winter to spring, and I'm loving the fact that I now have more daylight to walk through the palm tree lined streets.
Meet your new closet essentials with frayed hem, cropped denim by CURRENT/ELLIOTT, a staple leather jacket and my favorite classic, the striped tank. My weekend uniform rotates through each of these items, making life so much more fun and easy.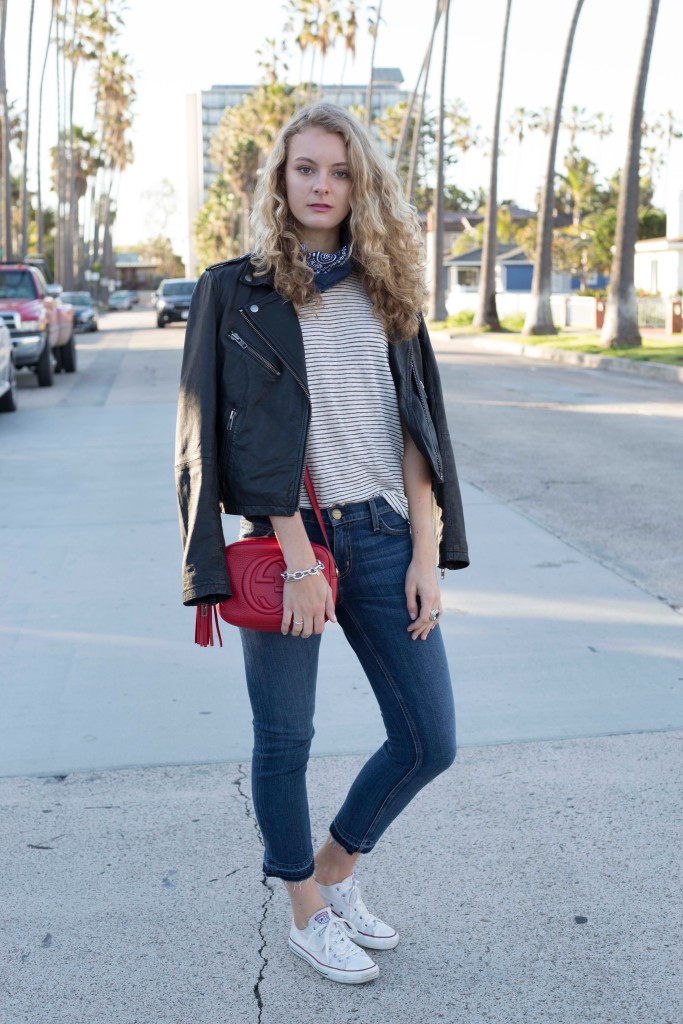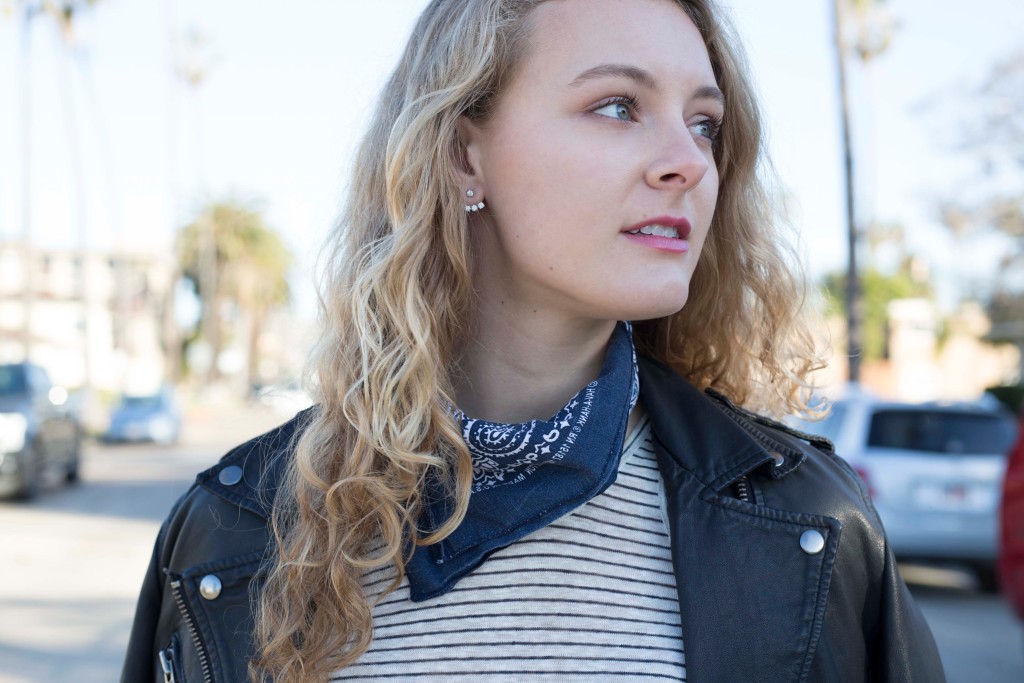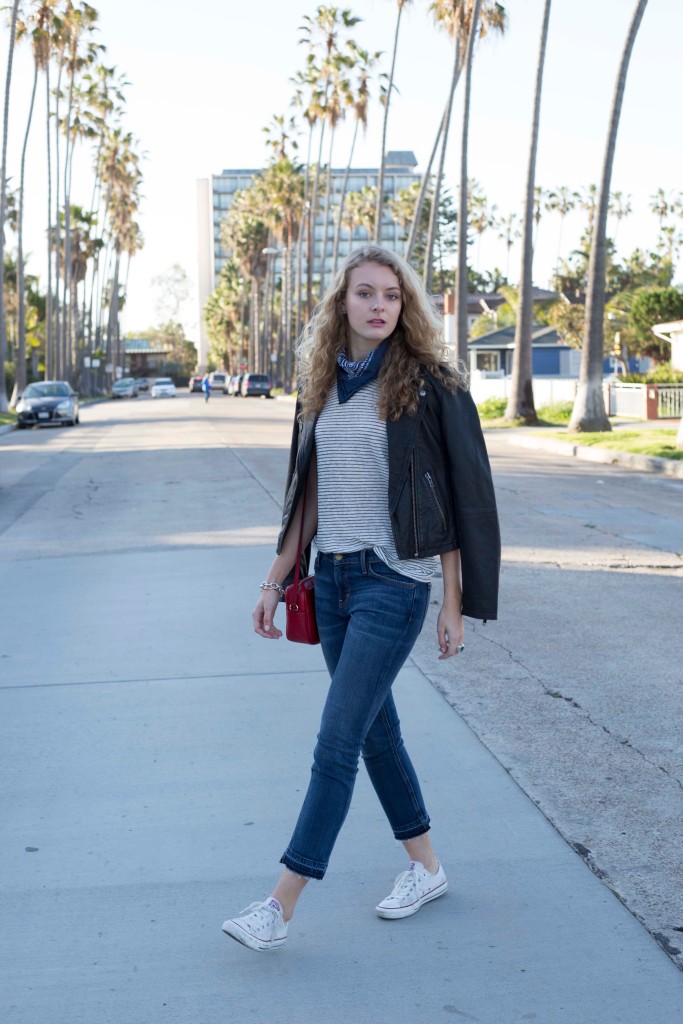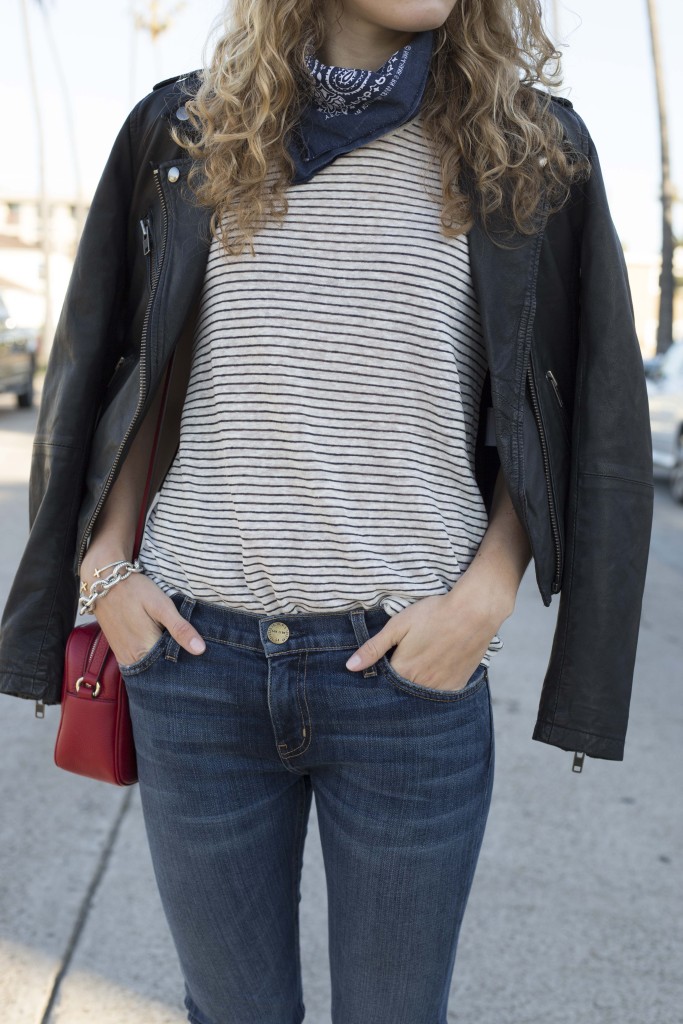 Lately, the San Diego sun has been hiding behind the clouds, so draping a jacket over your shoulders is essential. Not only does it keep you warm, but it adds an effortless layering affect to your look.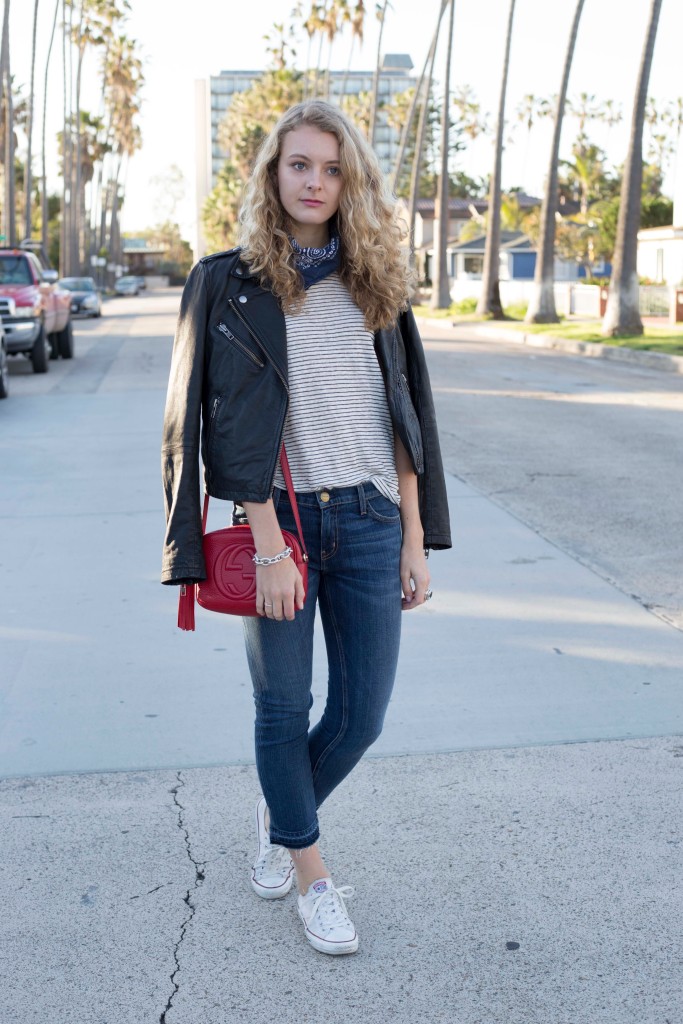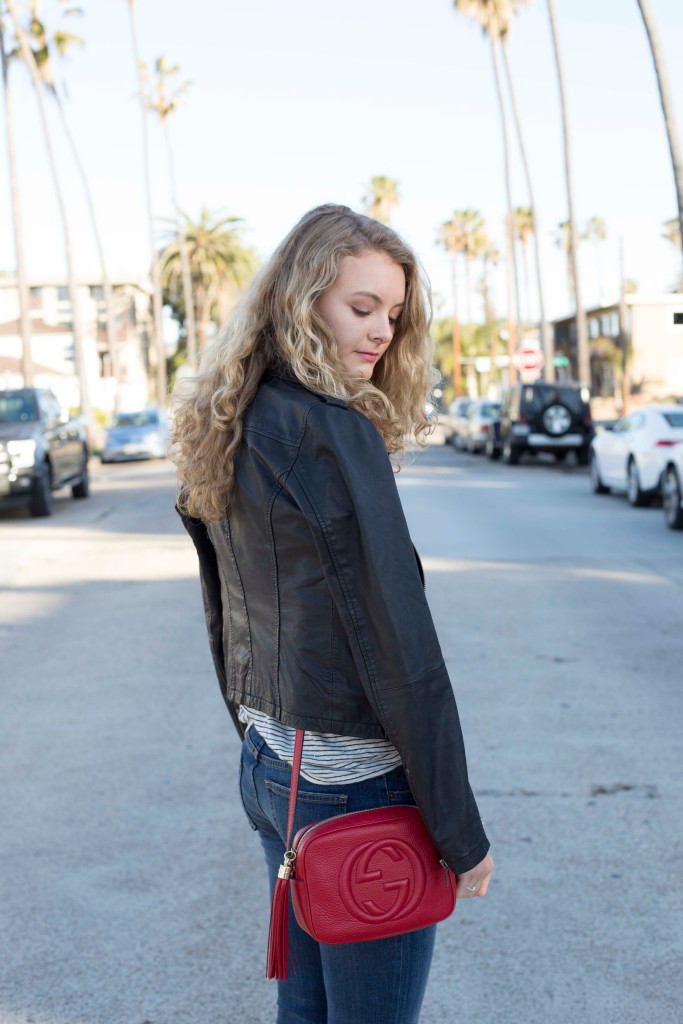 Details, details, details. The playful bandana and splash of red compete any outfit. The classic straight leg is perfectly cropped with an unfinished hem, which lend to casual and edgy vibes. I also can't leave the house without adding a touch of my favorite feminine "Antique Pink" lipstick by Laura Mercier.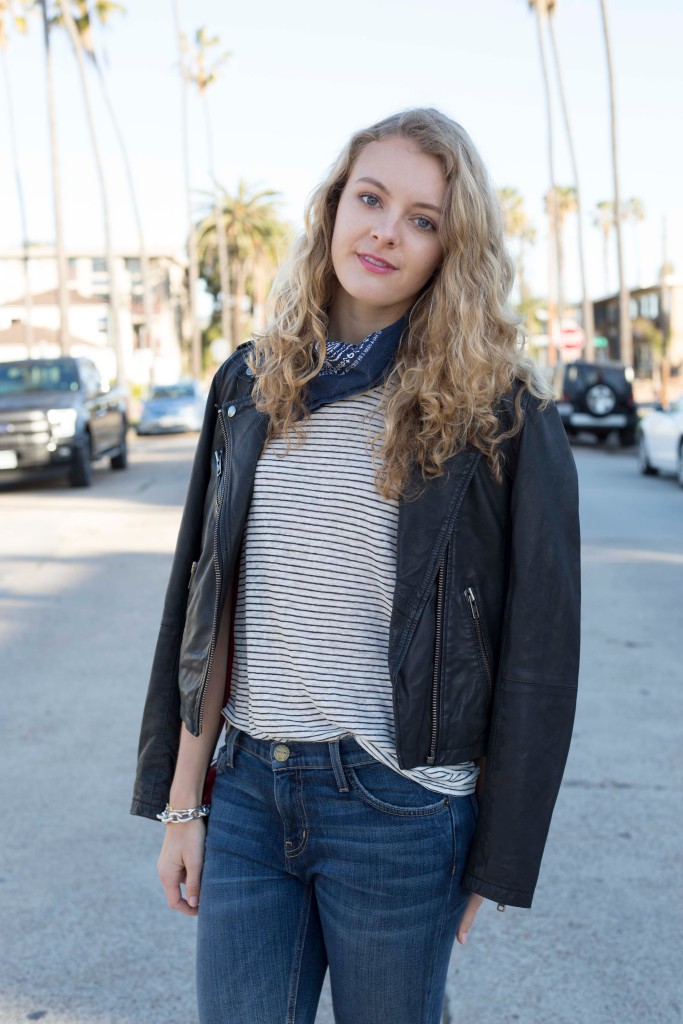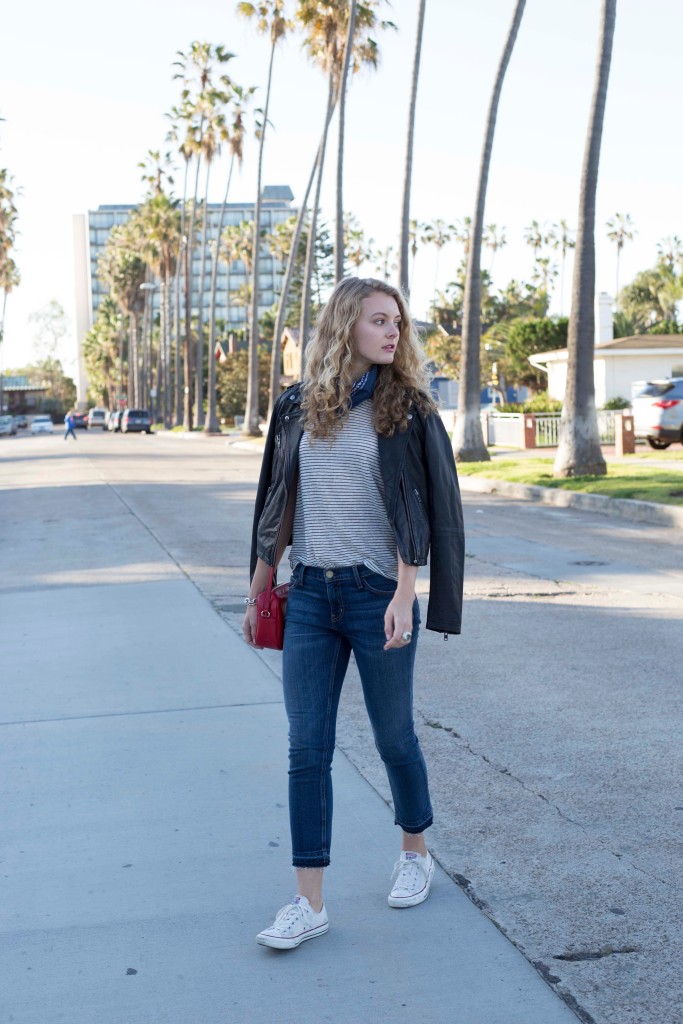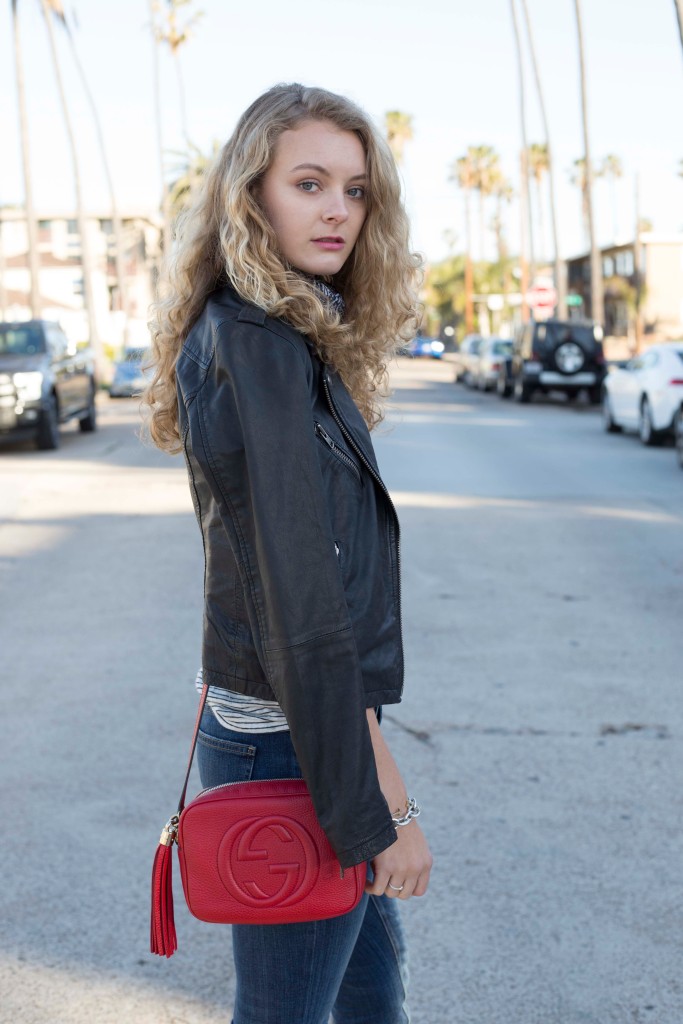 Like this look? Comment below!
DOMA leather jacket
T BY ALEXANDER WANG striped tank (similar here)
CURRENT/ELLIOTT cropped, unfinished hemline denim
xx Rainy
Photographed by Ivy Guild