As Thanksgiving approaches, I can't help but consider all the different things I am grateful for. I am beyond thankful that I get to go home to Salt Lake City to see my family this week (and able to eat delicious food by the fireside with my dog!). Of course family is always on the top of the list, and after several incidents occurring over the past months, I've begun to cherish life and the quality of people I surround myself with even more so than usual.
It's not the career that defines you and it isn't the amount of money you earn or the grades you receive. It's about the friendships and memories you create. The quality of life you lead. The happiness you harness.
If your life takes a different path than planned, take it as a challenge and know that you have wonderful people behind you, cheering you on throughout it all. That right there is what I am grateful for- a support team- especially since I am prepping to graduate college soon. We are so incredibly lucky to have a blank canvas in front of us and we are able to decide what to do with it and where to go.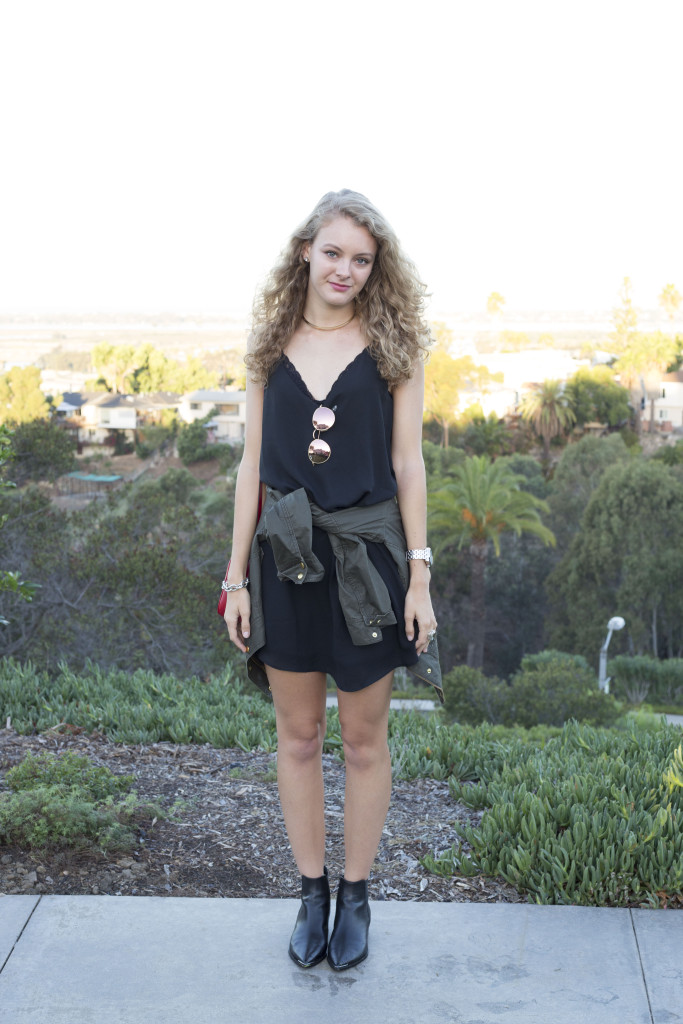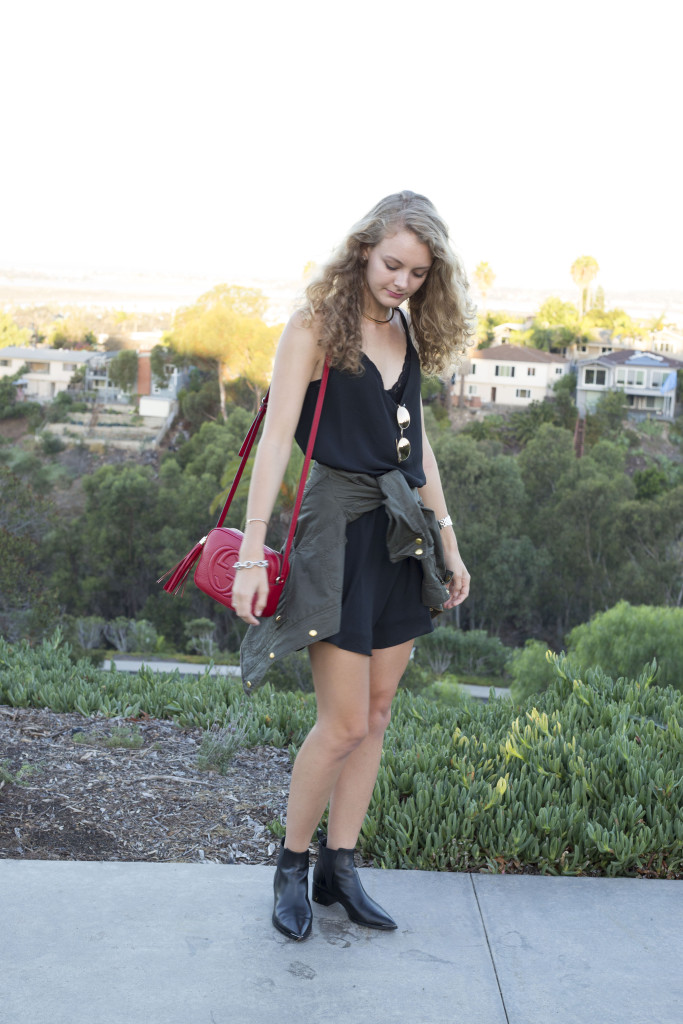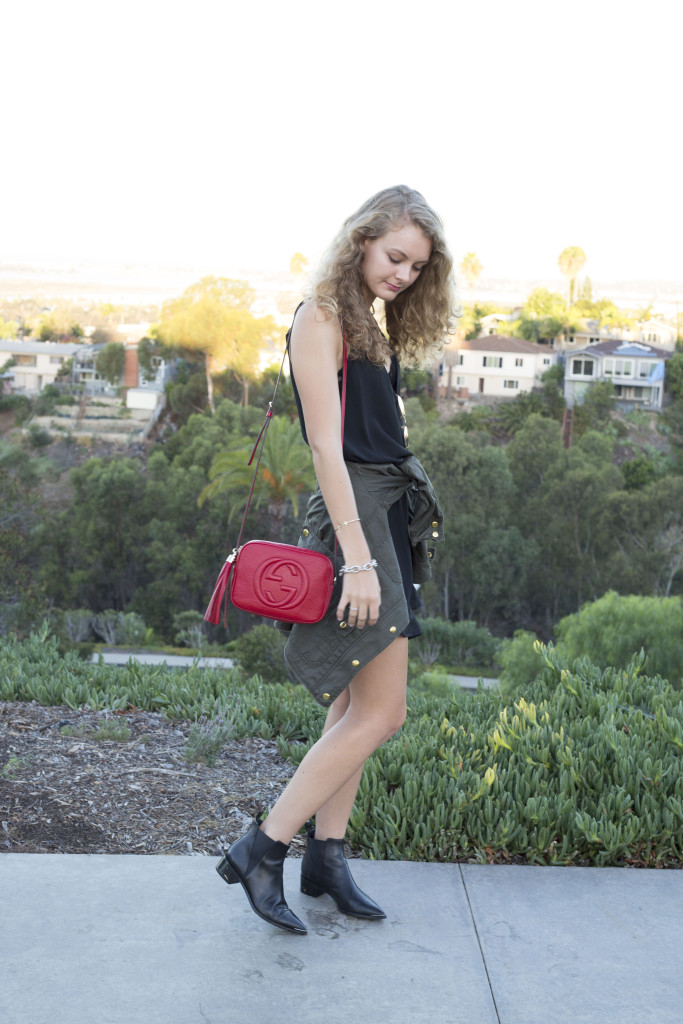 Since we are now in the middle of the holiday season with shorter and cooler days, I kept my outfit versatile so that I can enjoy being in the sun as I run my errands and stay warm as the sun goes down.
Today, I kept my look simple in my LBD with its free silhouette and deep neckline. It knows exactly what we want in life: a flattering fit, a touch of flair and, most importantly, extreme comfort. I wrapped my military jacket around my waist to give the dress shape and emphasize my waistline. It's also the perfect weight to throw on as the day cools down.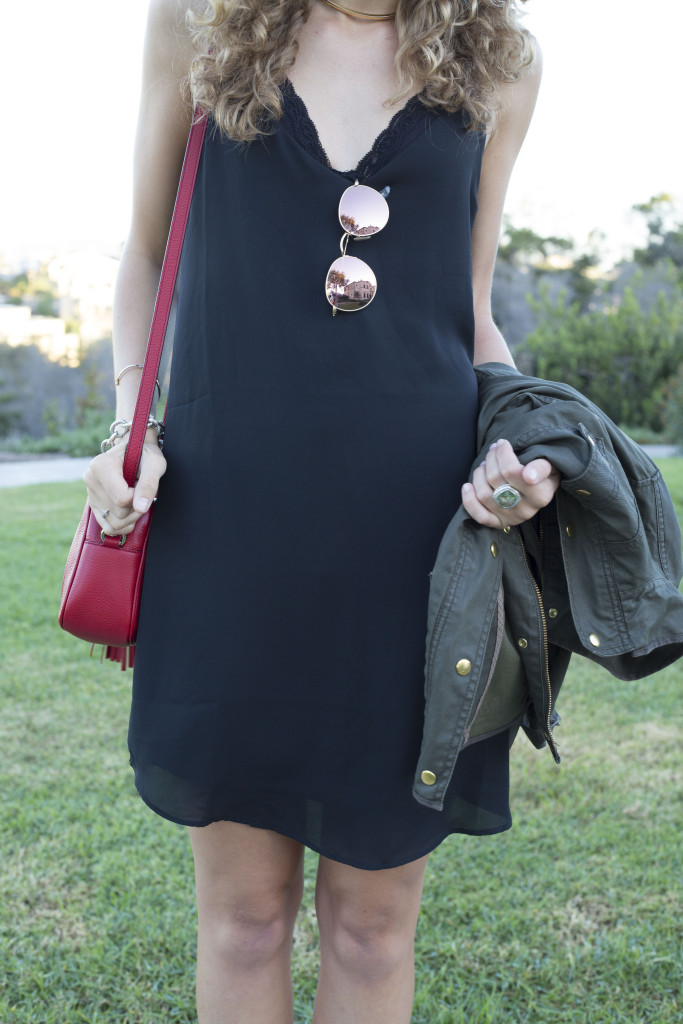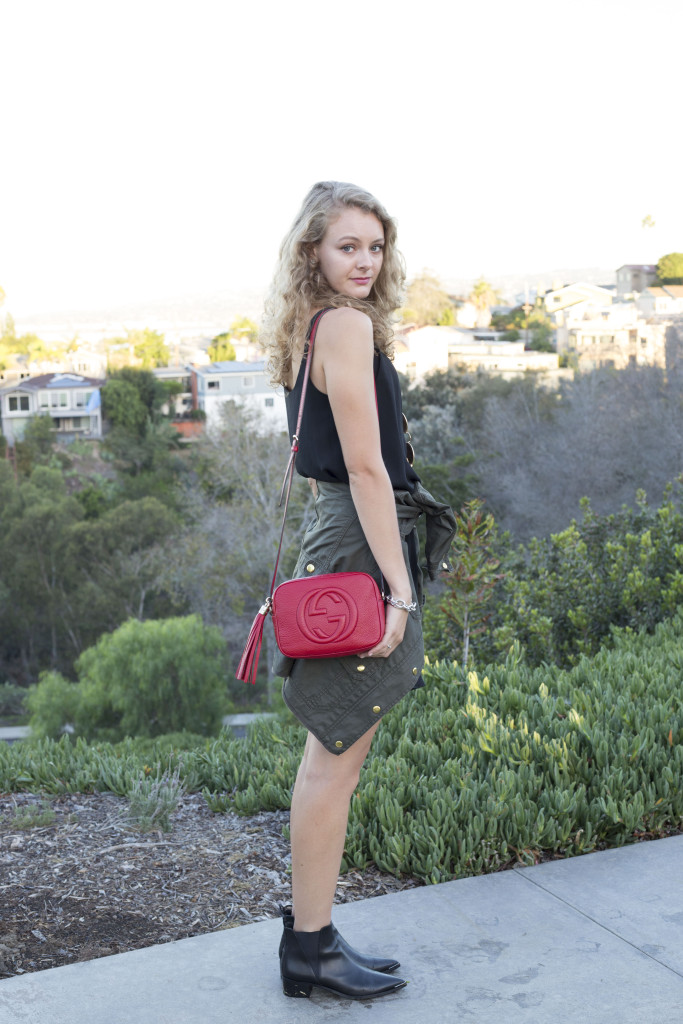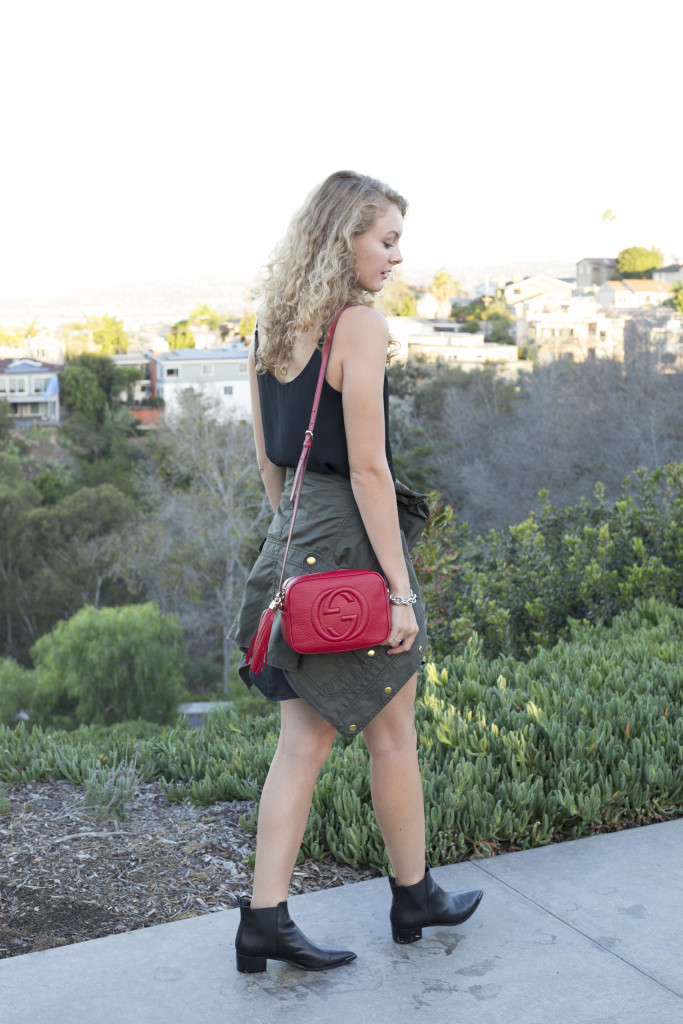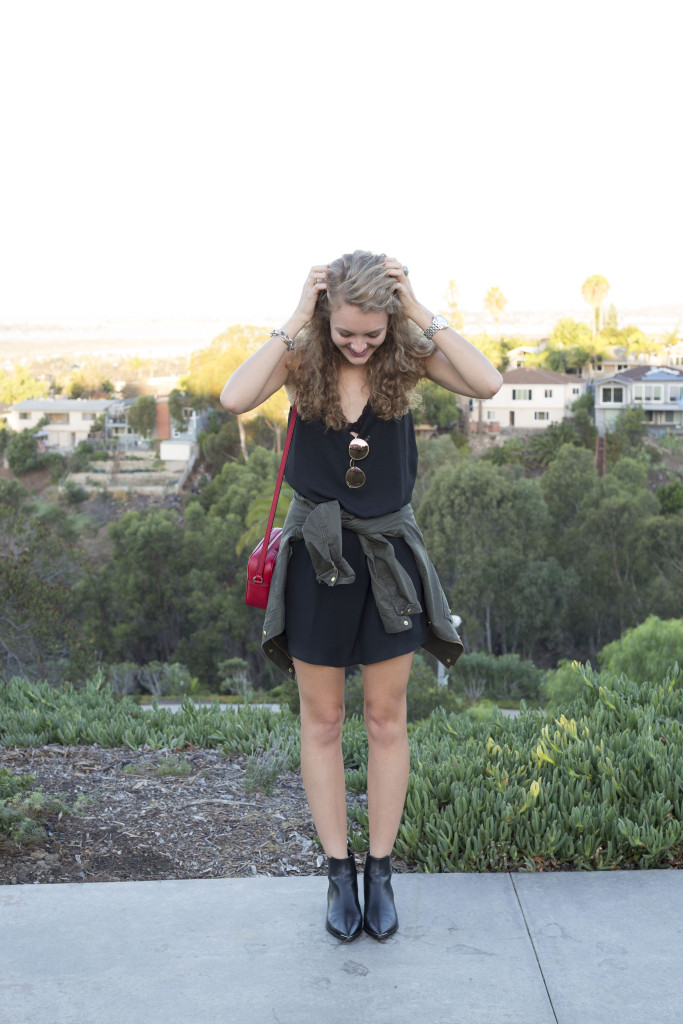 I kept my jewelry to a minimum and wore my everyday pieces like my chunky bracelet paired with a delicate cross bracelet, my heavy watch and basic rings. I also through my reflecting lens sunglass into the mix, which lends to a cool, artistic finish to the look.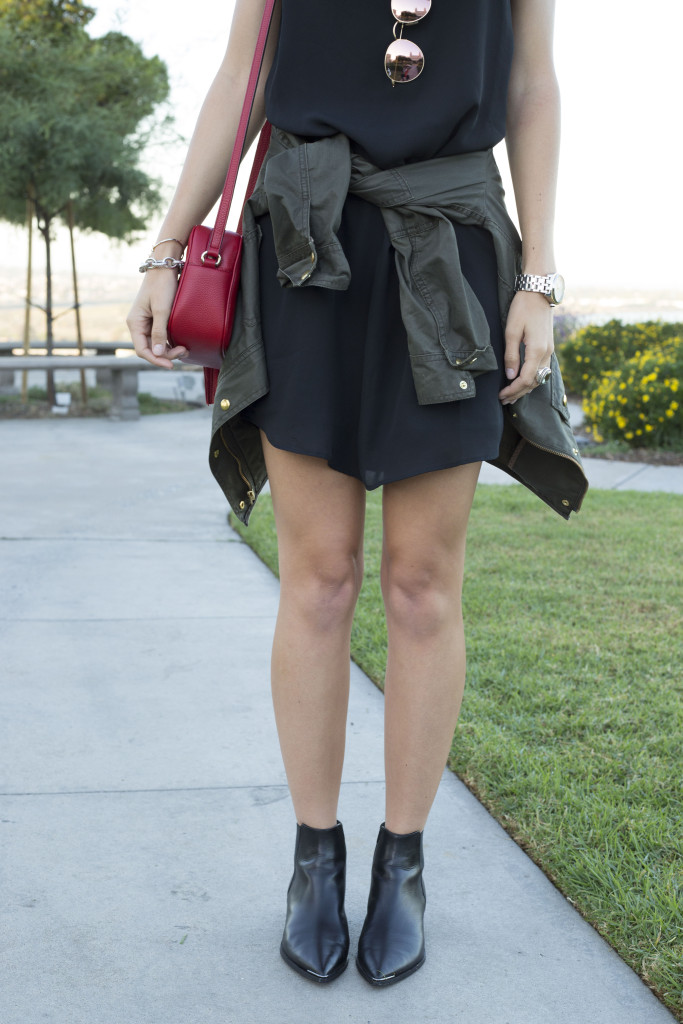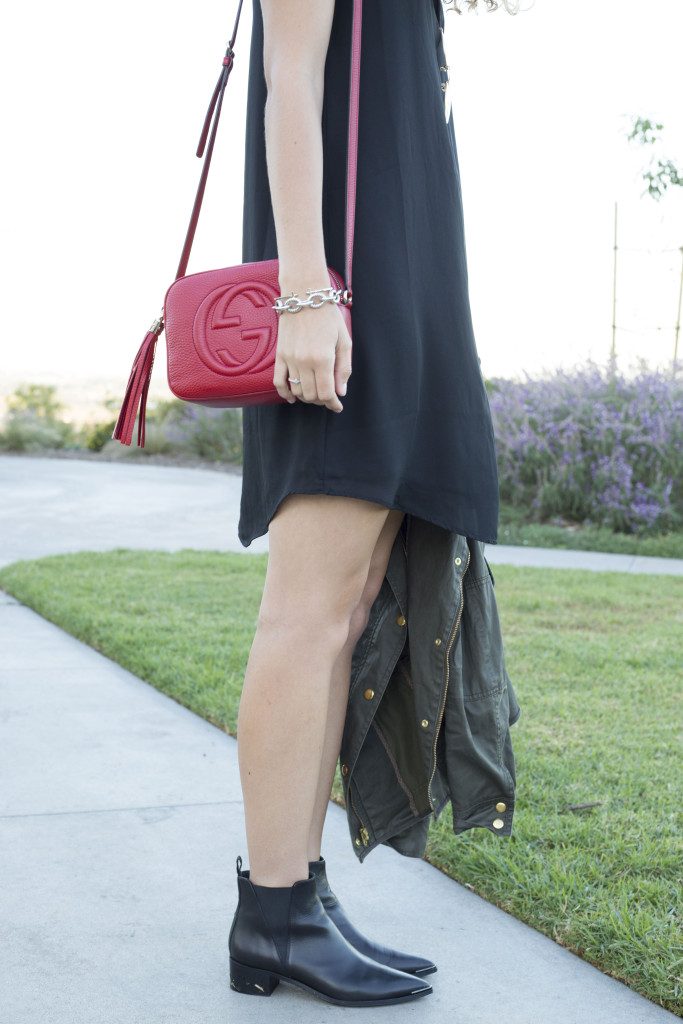 Naturally I wore my pull on black booties to make my look edgy. The pointed toe embellished with the silver band is an irresistible detail as well as the incredibly soft leather and elastic triangle sections. These boots are my favorite part of my wardrobe for fall and winter (and any season, really!).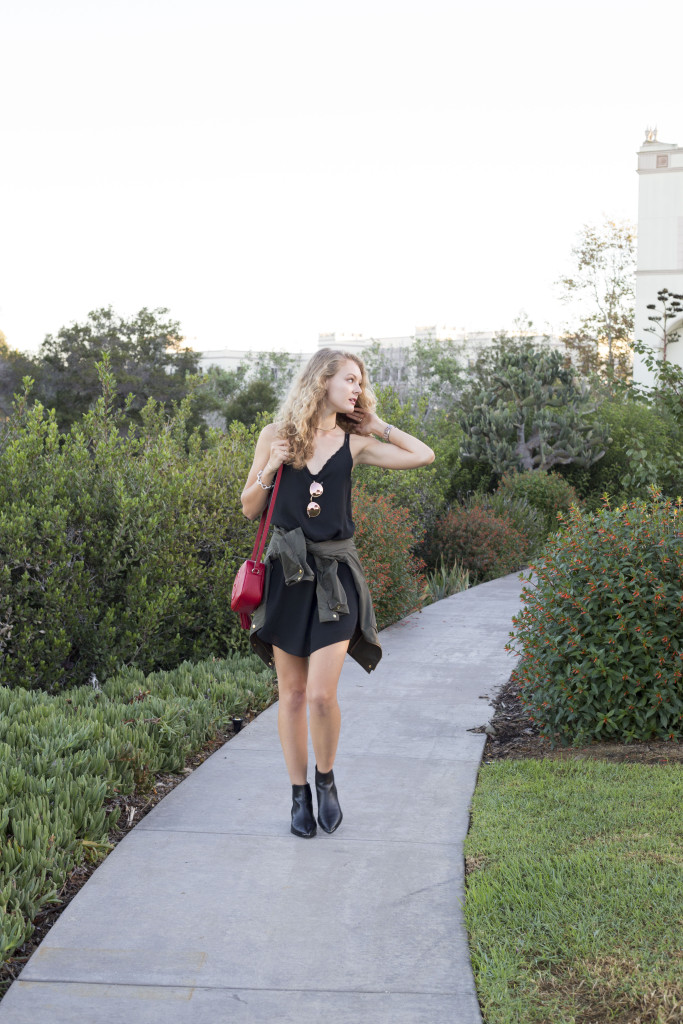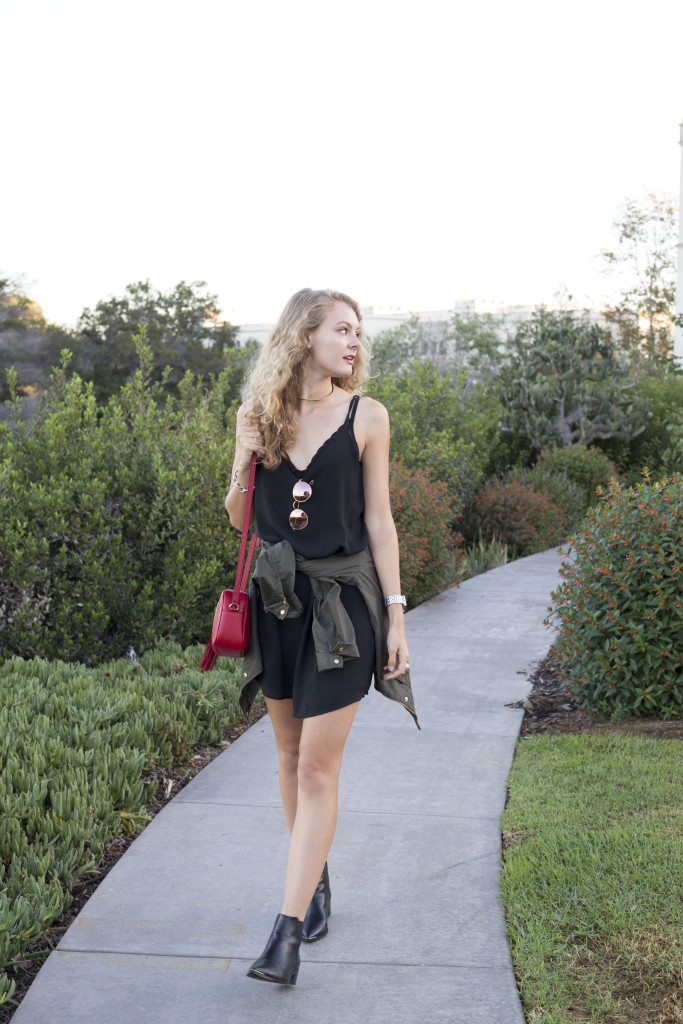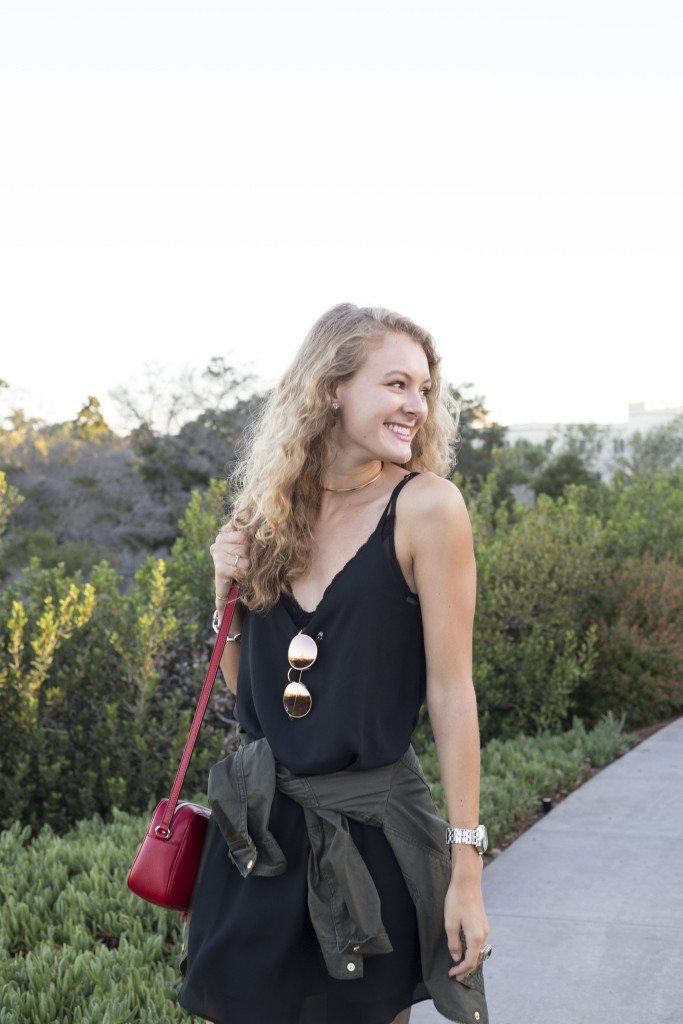 My outfits are typically black, white and gray with a touch of olive green or cream. So I've been working on different ways of incorporating color and patterns into my daily looks. With that said, be patient with my attempts at working in them in- practice makes perfect, right? I threw my red purse over my shoulder to add a pop!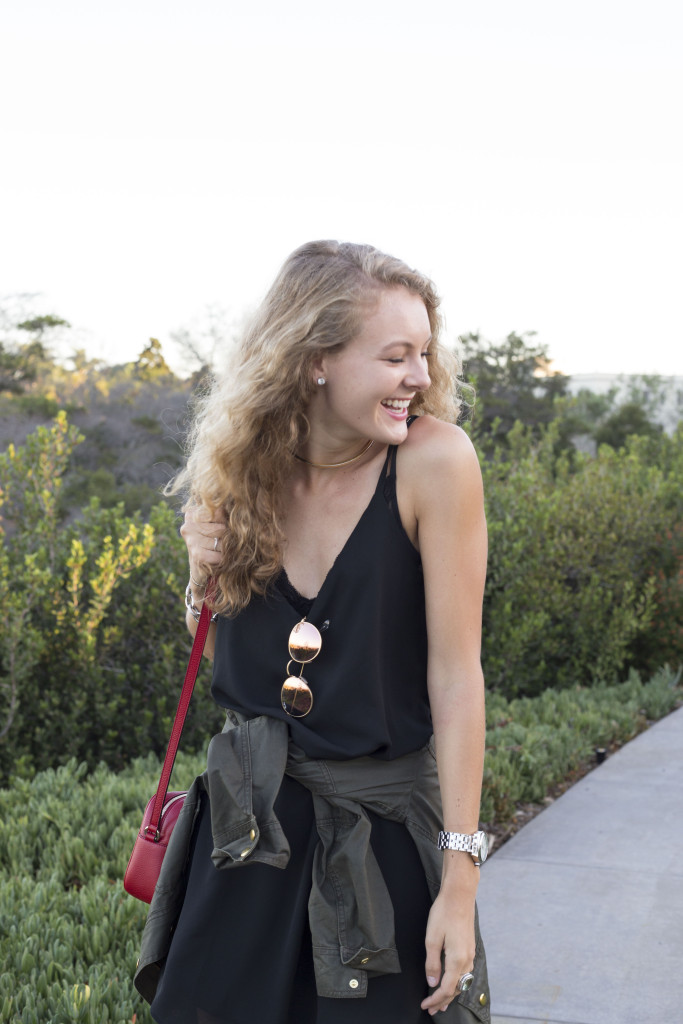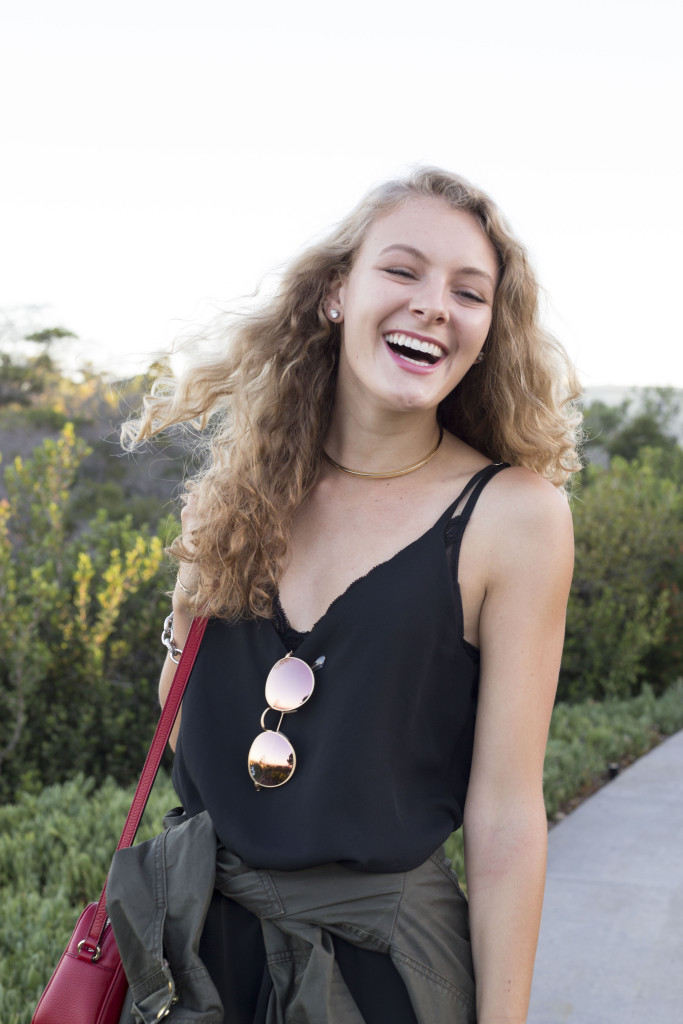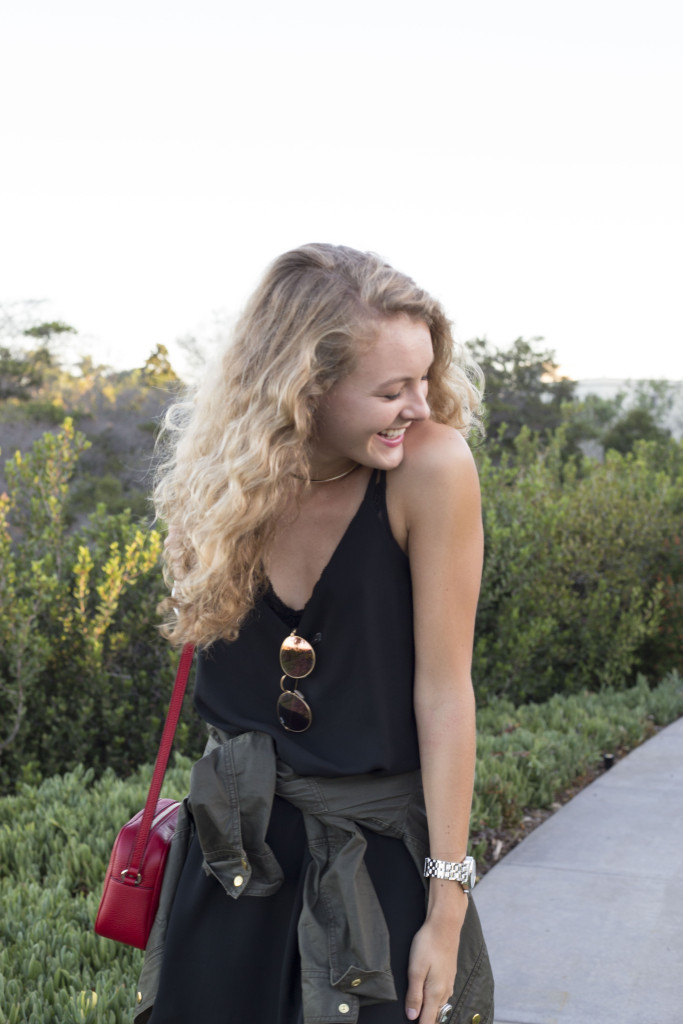 SINCERELY JULES shift dress
J.CREW military jacket
ACNE STUDIOS black booties
GUCCI  tassel bag
RAY-BAN sunglasses
What are you thankful for? Write it down or let people know. Everyone likes to feel appreciated, especially during the holidays!
Like this look? I'd love to hear from you- comment below!
xx Rainy
*Photo Credit: Ivy Guild // ivyguildart.com