Halloween was fun and all, but I'm over candy. Give me crisp air, piles of dry leaves, and pine scented candles. Oh, and cheetah coats too please.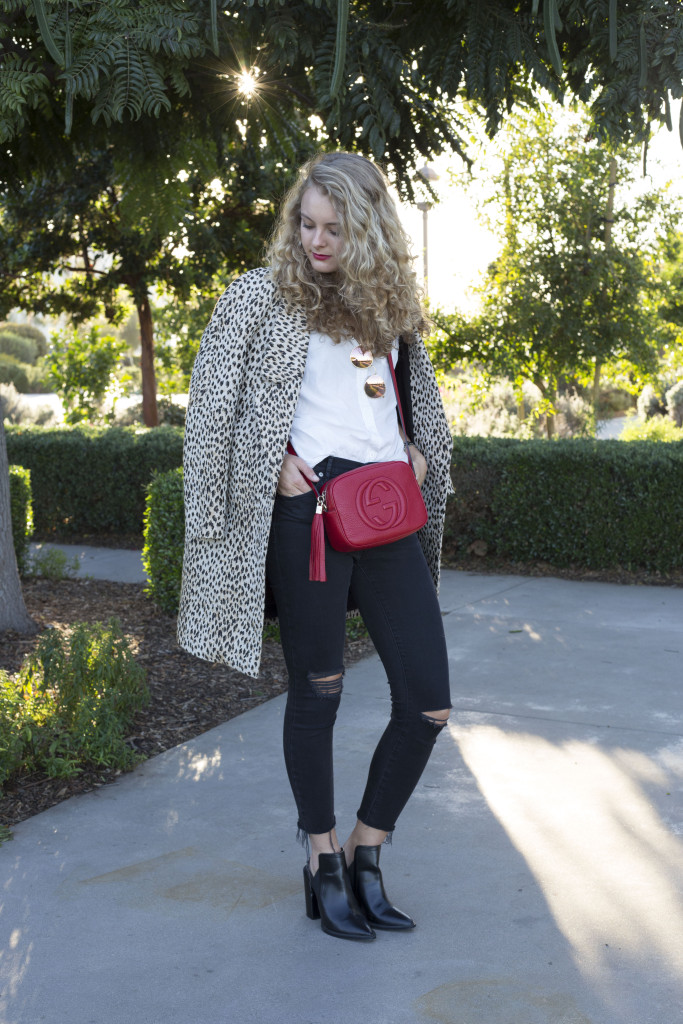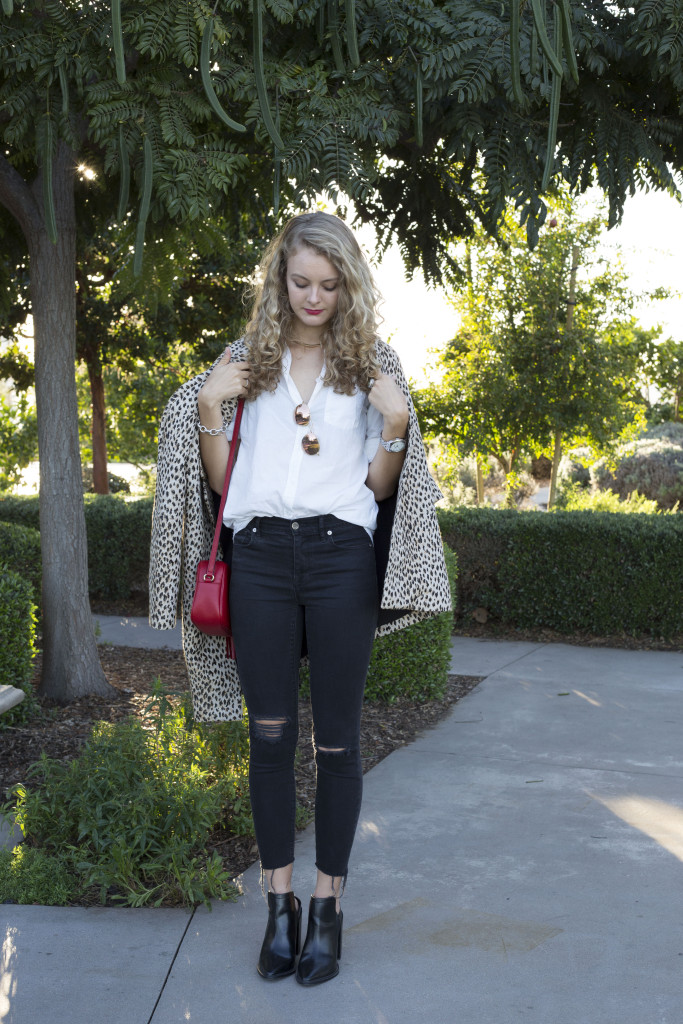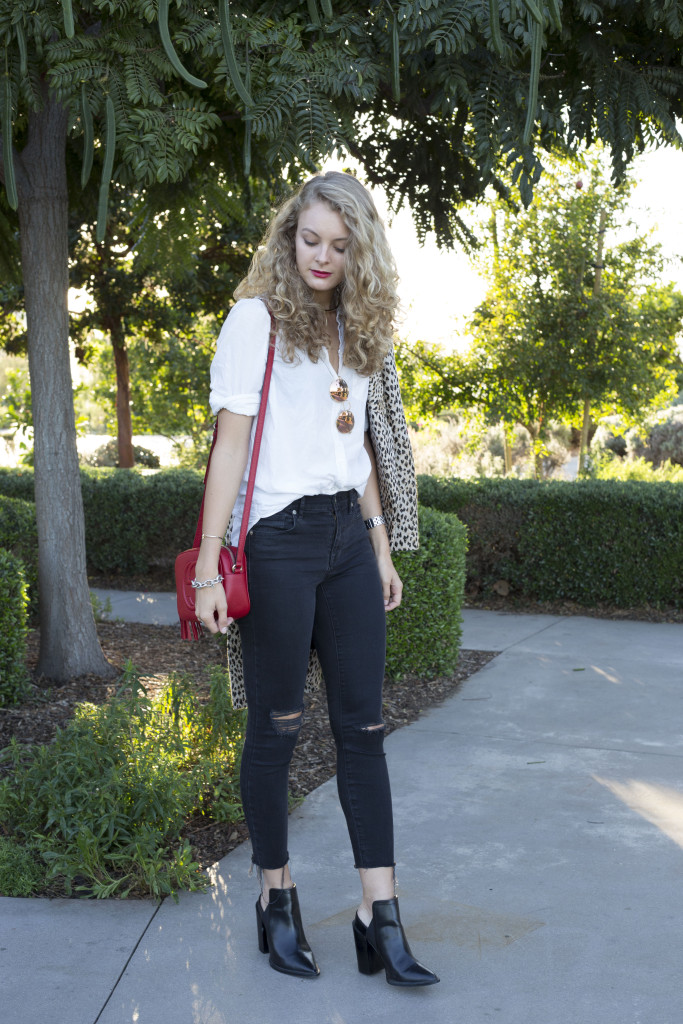 Let's be honest. We all want to dress like we're casually strolling down the streets of New York or Paris in the latest trends. Am I right? I try to take my inspiration from the latest fashion events around the world and translate it into my daily look. That way, I'm able to shake up my go-to outfit of a white shirt and dark denim.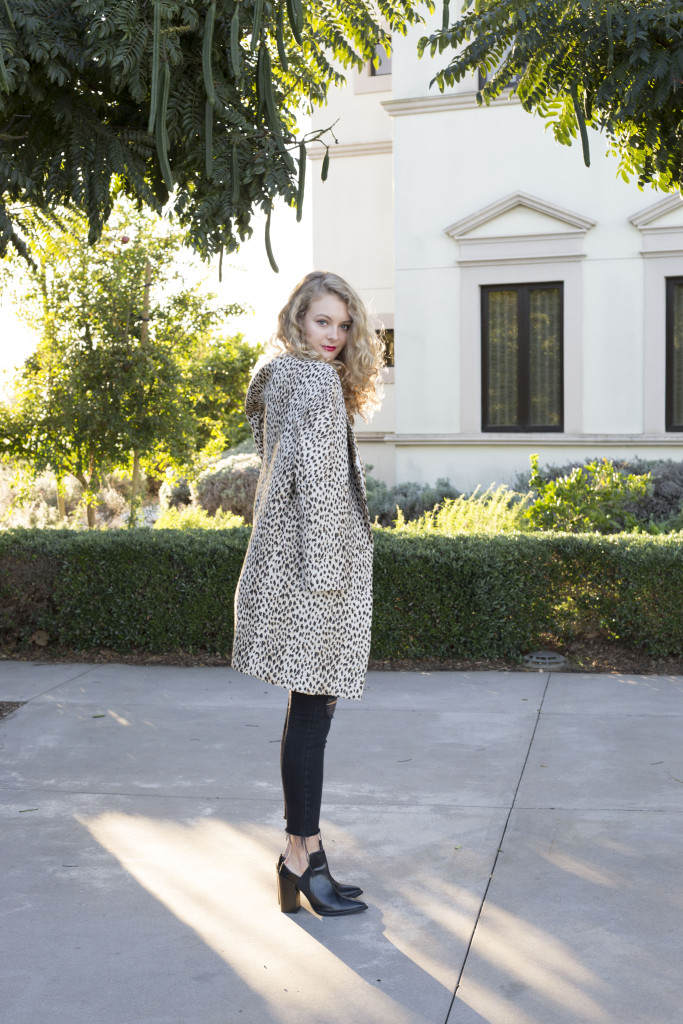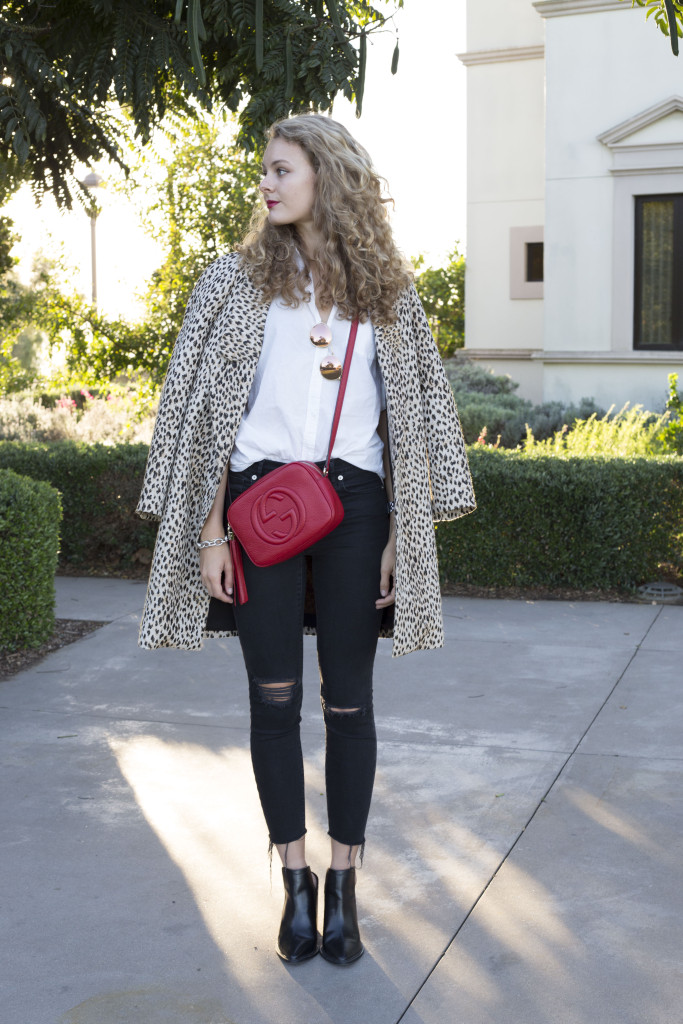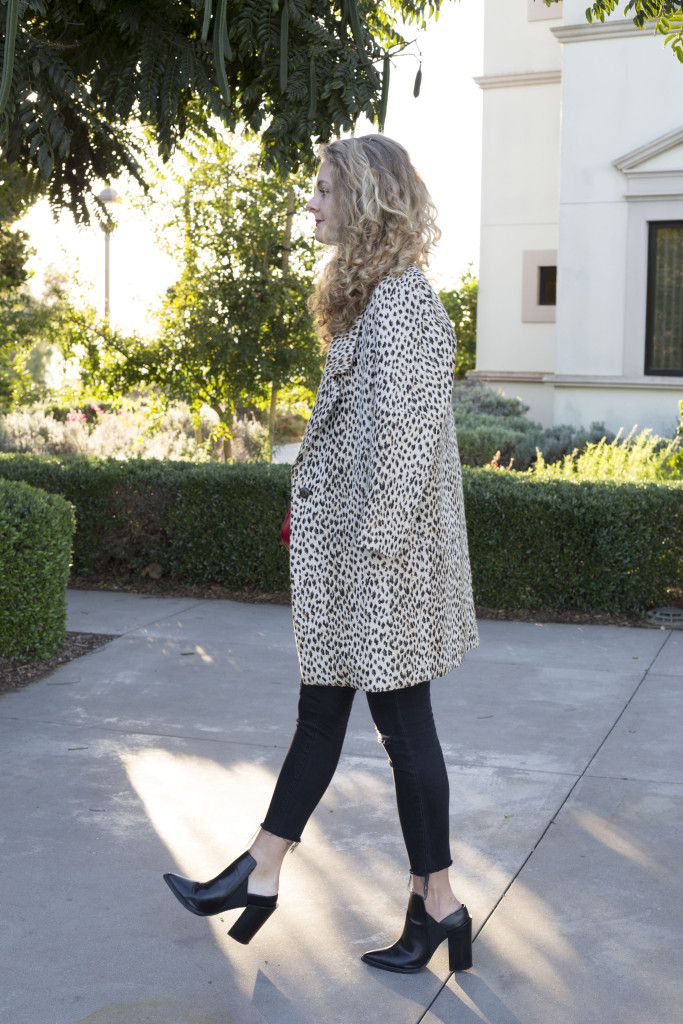 Today, I'm wearing a crisp white button-up with my favorite pair of distressed jeans that I wear almost everyday. In addition, I wanted to throw in an unexpected element, something to make you take a second look, so I slung my leopard coat over my shoulders. Animal prints always draw attention and are just so much fun to wear!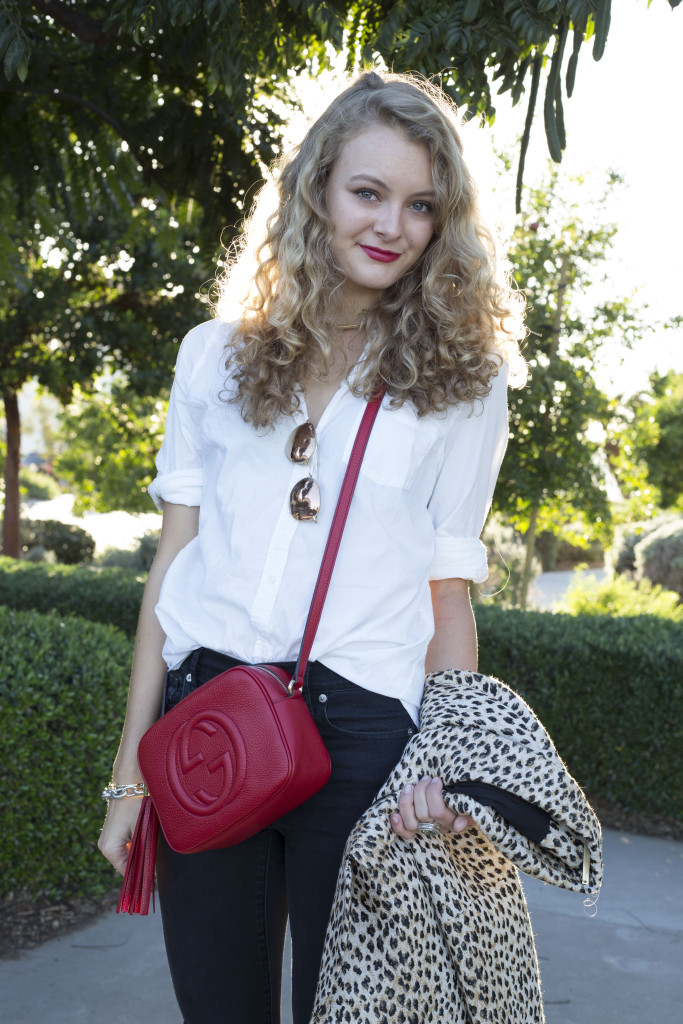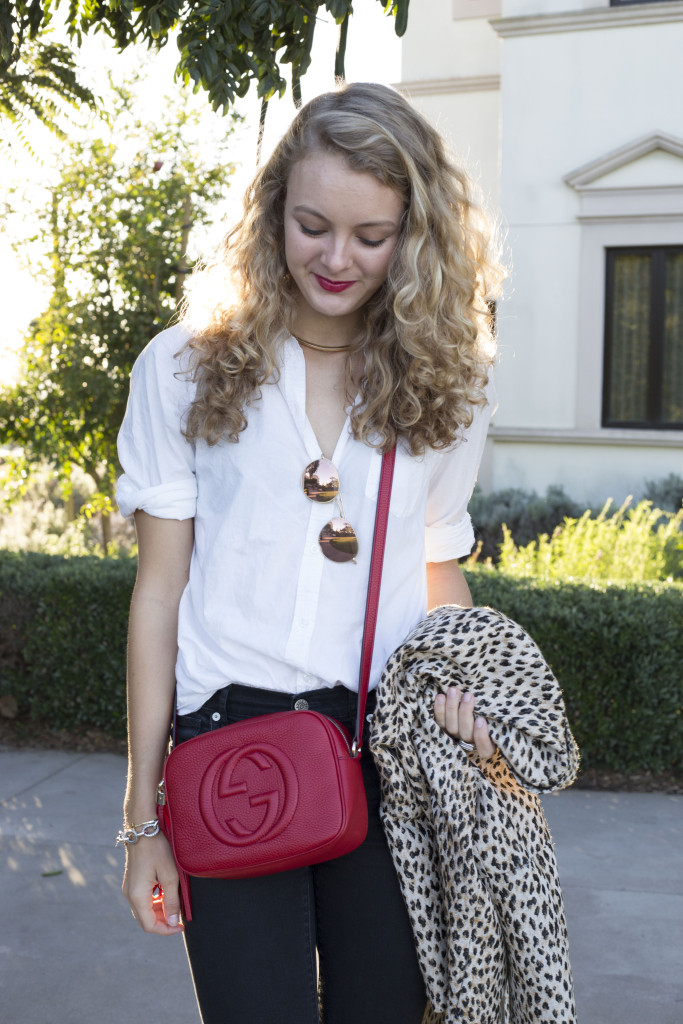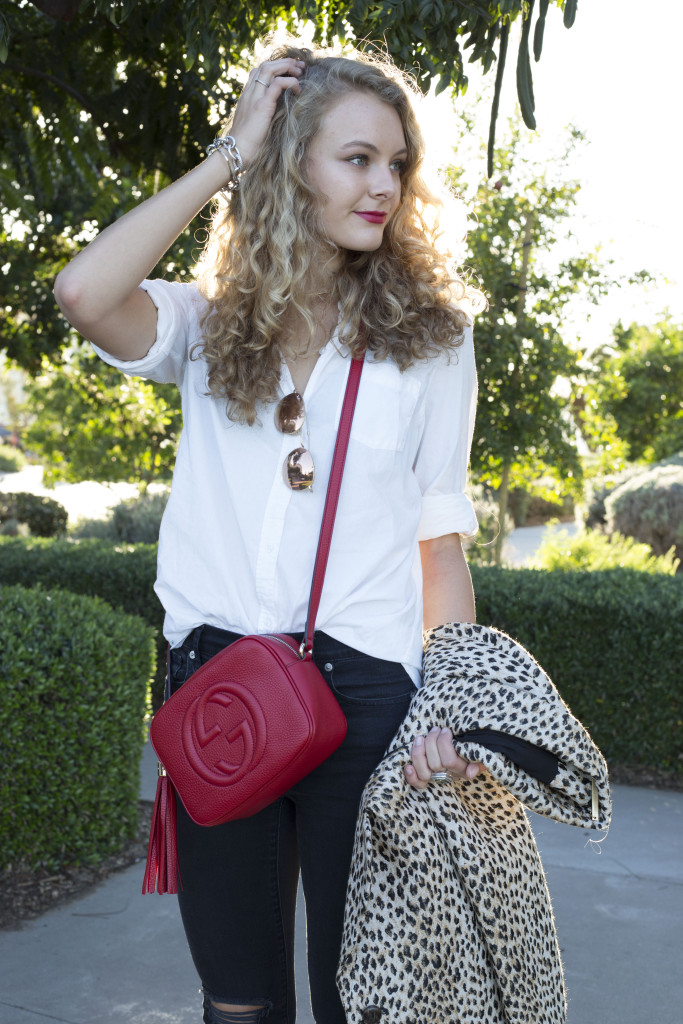 I'm obsessed with the newest addition to my sunglass collection: the round Ray-Bans in Copper. I went in looking for a black pair, and came out with the reflecting mirror lens. It's such a unique color and it's the perfect accent to any outfit.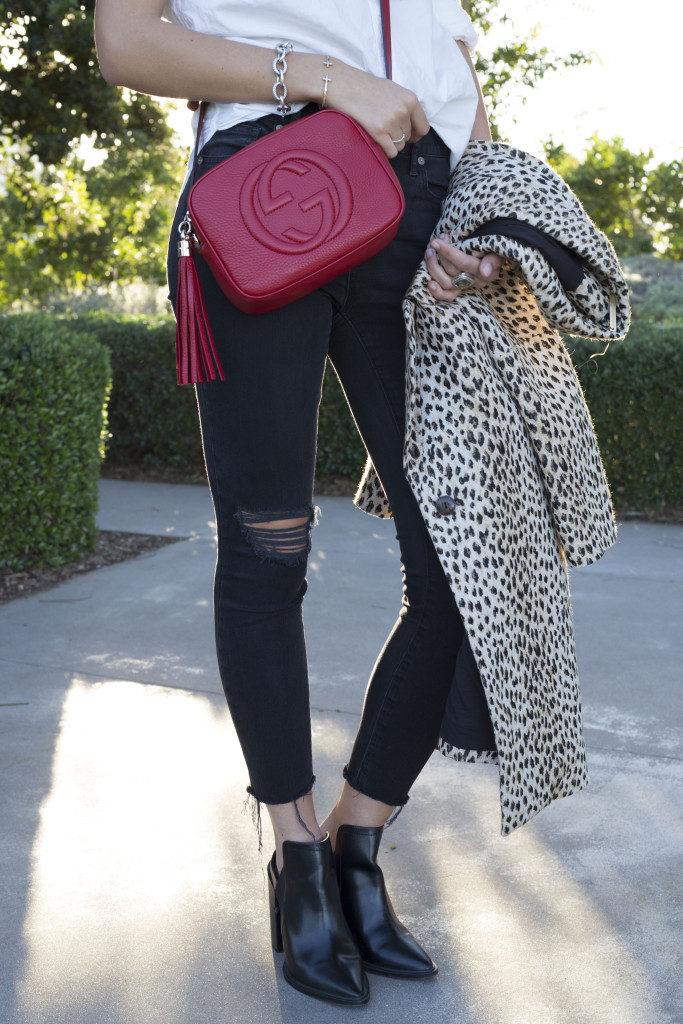 I also decided to wear my chunky heels, which are perfect to shake up any look during the cold months ahead of us. I am all about pushing the limits with my style, so I decided to throw my bright red bag into the mix to add a pop of color.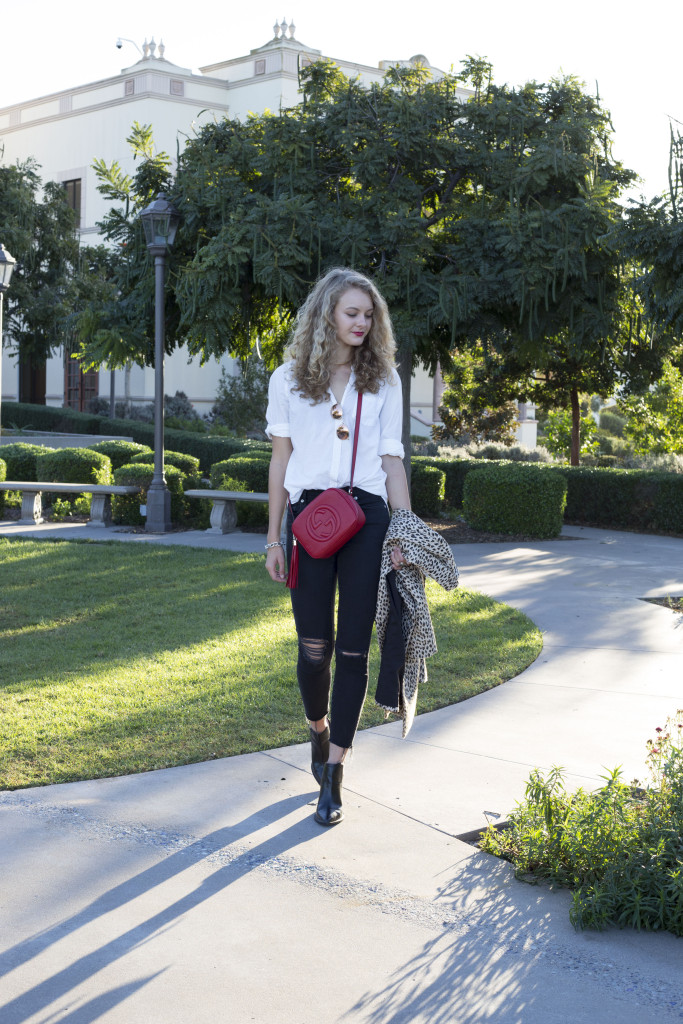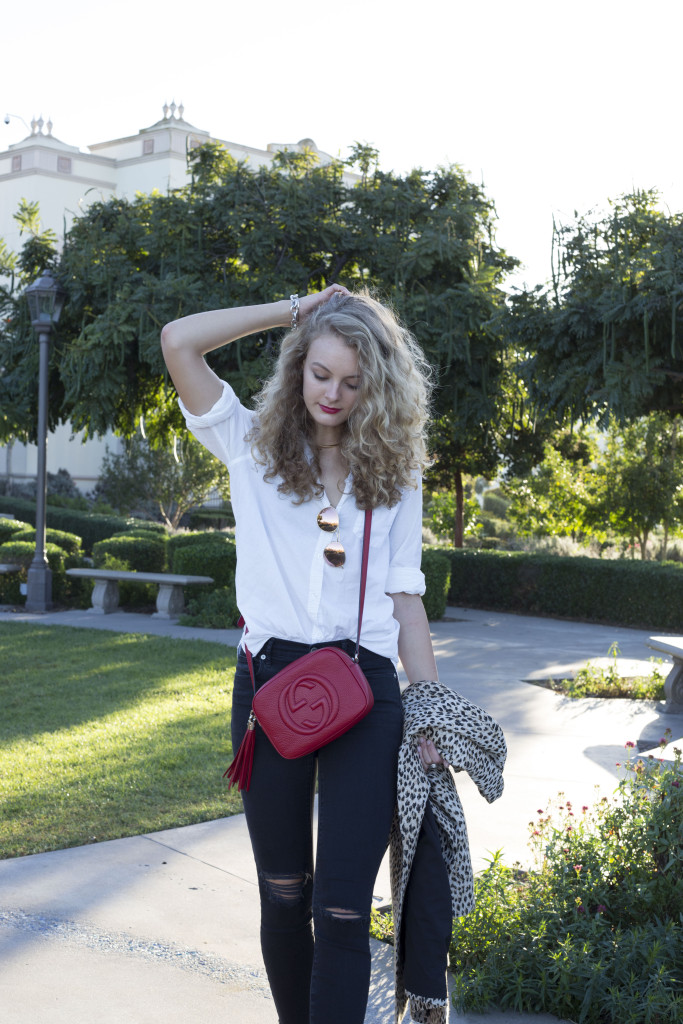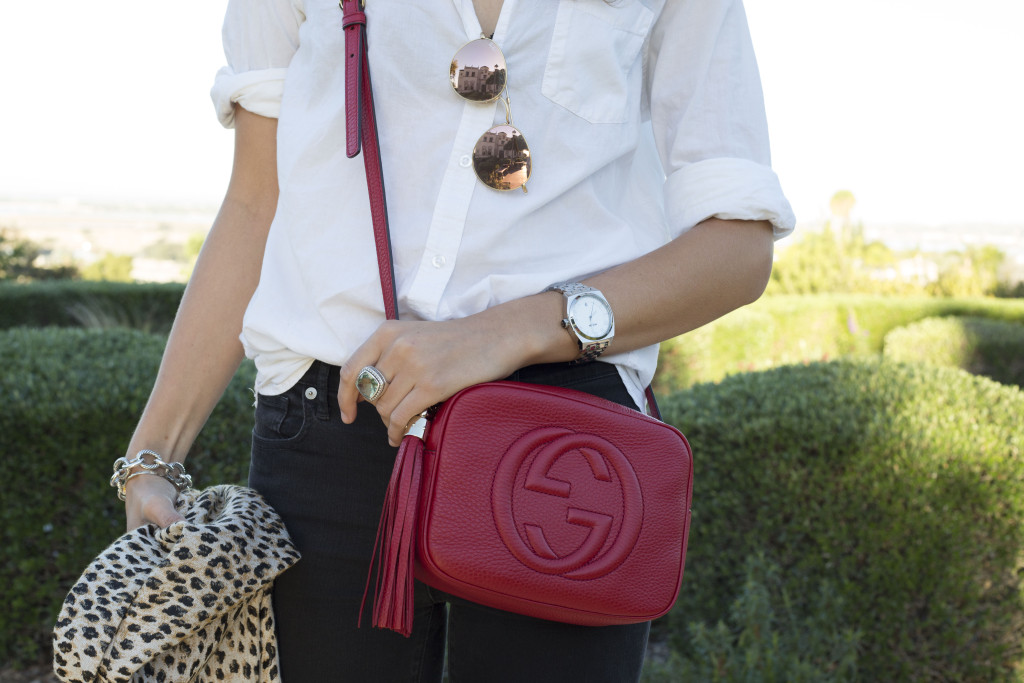 This outfit embodies so many of the things that I love most about fashion: clean lines, fantastic fabrics and bold patterns.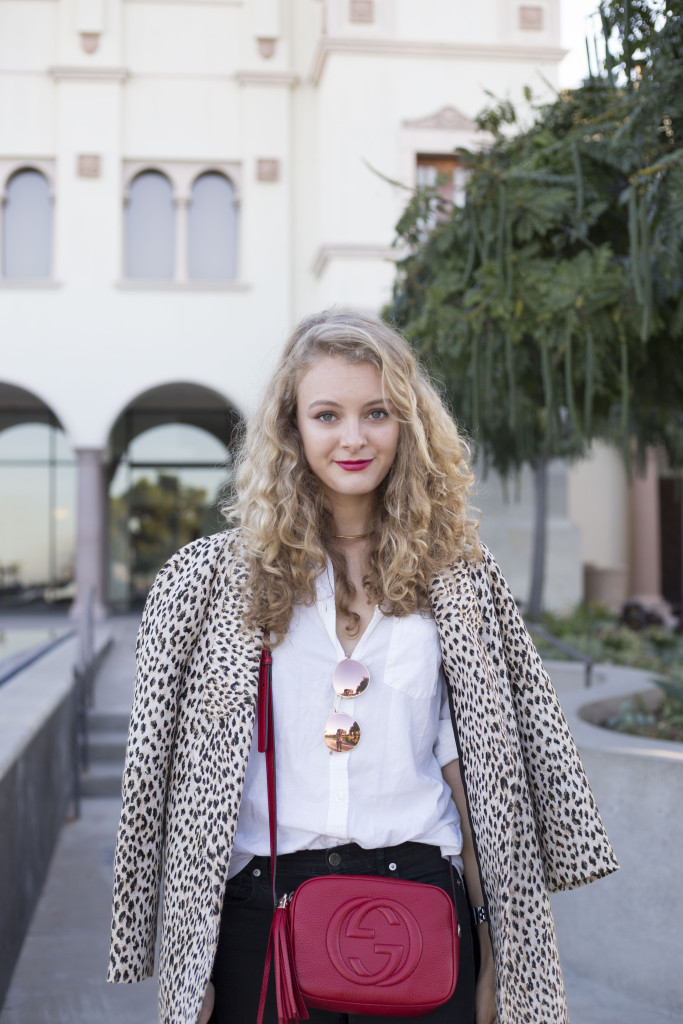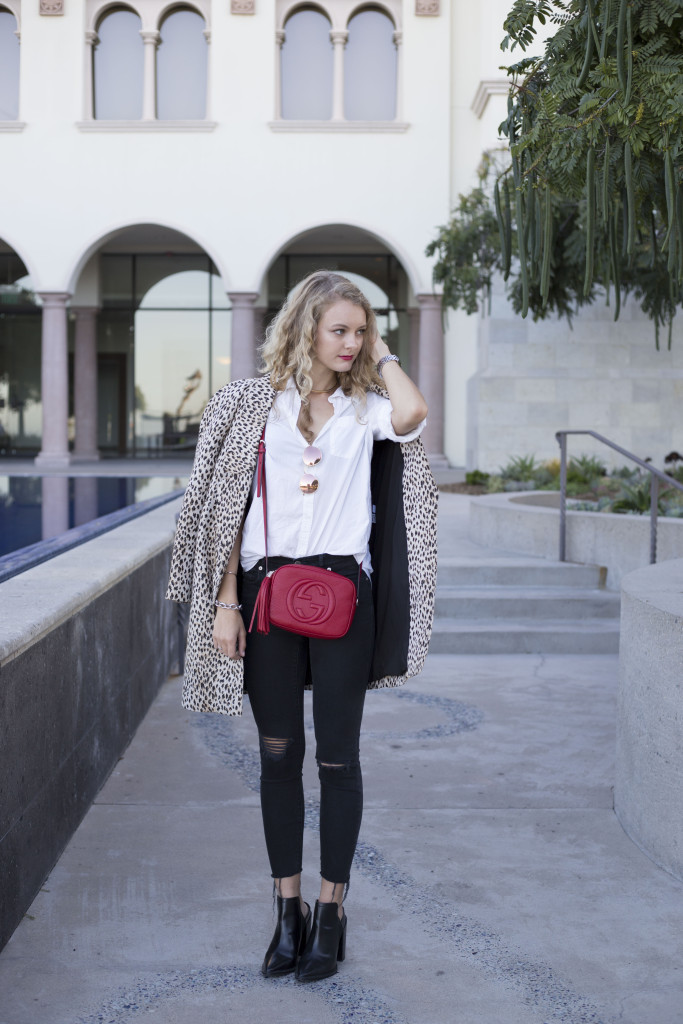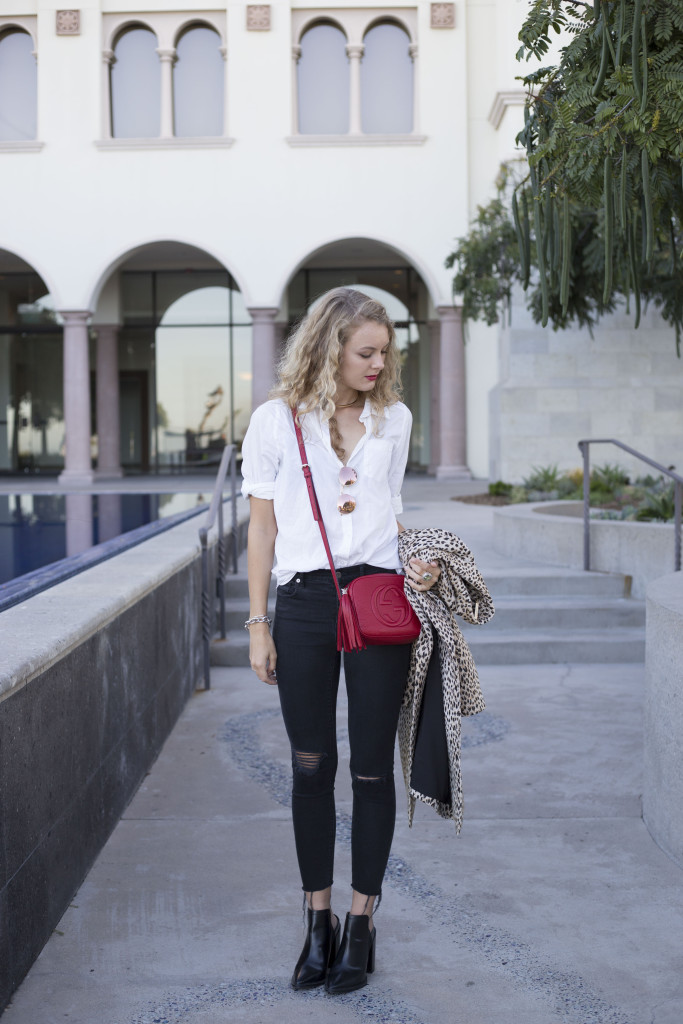 DIANE VON FURSTENBERG cheetah print coat (similar here)
H&M white button-up
MADEWELL destroyed denim
RAY-BAN sunglasses
GUCCI tassel bag
ZARA black shoes (similar here)
Like this look? I'd love to hear from you- comment below!
xx Rainy
*Photo Credit: Ivy Guild // ivyguildart.com