We all survived our hectic Mondays and made it to the best day of the week- Taco Tuesday. Am I right?
With that in mind, I thought today would be a wonderful day to recognize our accomplishments, especially as the holidays sneak up on us. It's easy to become flustered with family coming into town, making meals that won't cook themselves and the in betweens, all while looking put together. The to-do list is never ending.
Take a minute to look at what you have done, and appreciate the fact that you are one step ahead of where you were yesterday. You can't eat the elephant in one bite; take a look at what you can do today, in this moment. There's no need to be overwhelmed!
I hope this pink wall brightens your day and encourages you to keep a smile on as you check another item off your to-do list. Gratitude is the only way you will get through these crazy times!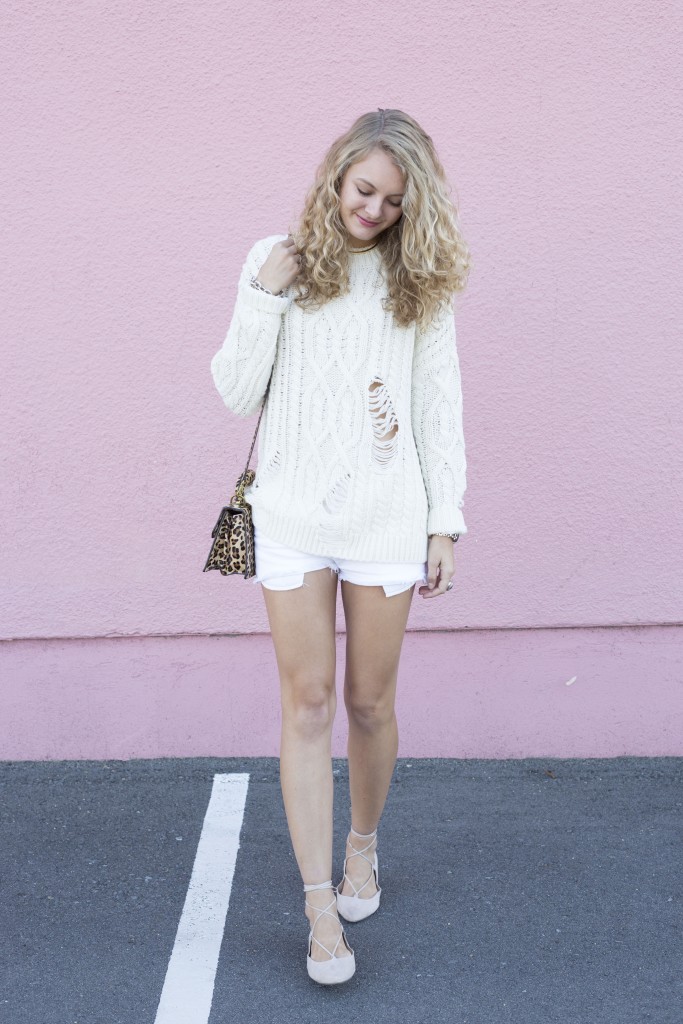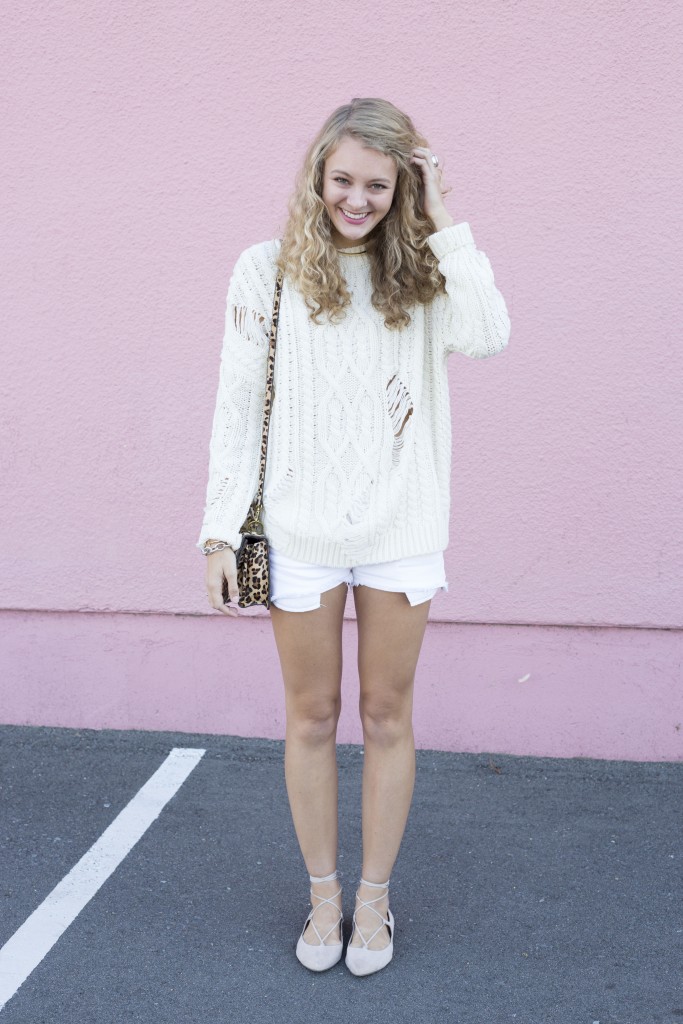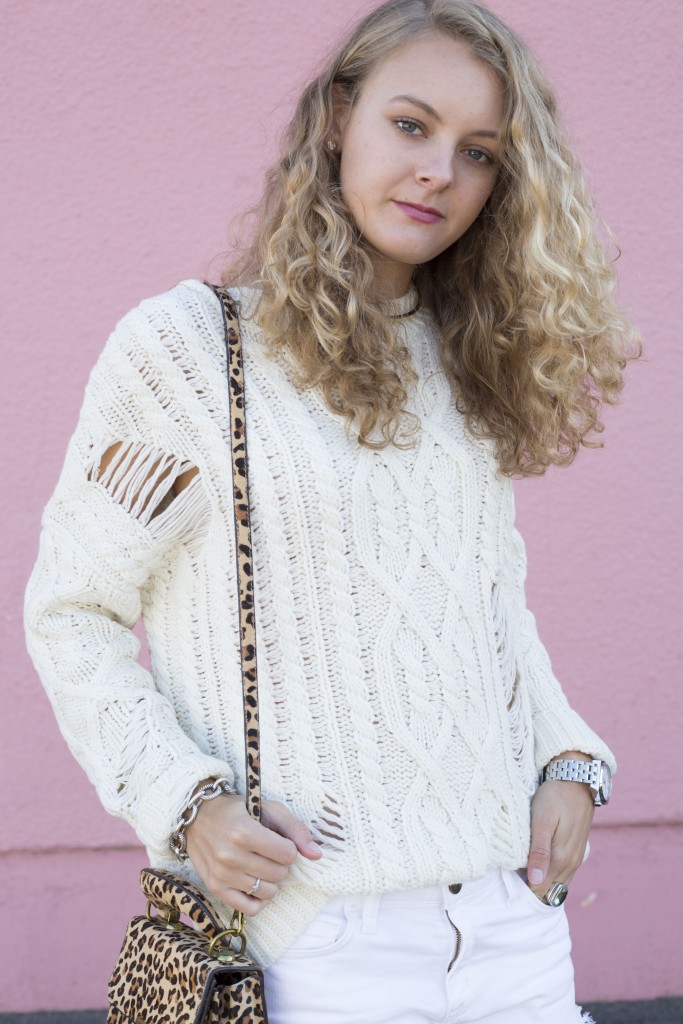 List makers gonna list. That's my motto! It's always a good idea to keep a calendar to stay organized, but don't become overly obsessed with it. You'll eventually get your errands done… But remember: the time you enjoy wasting is not wasted time!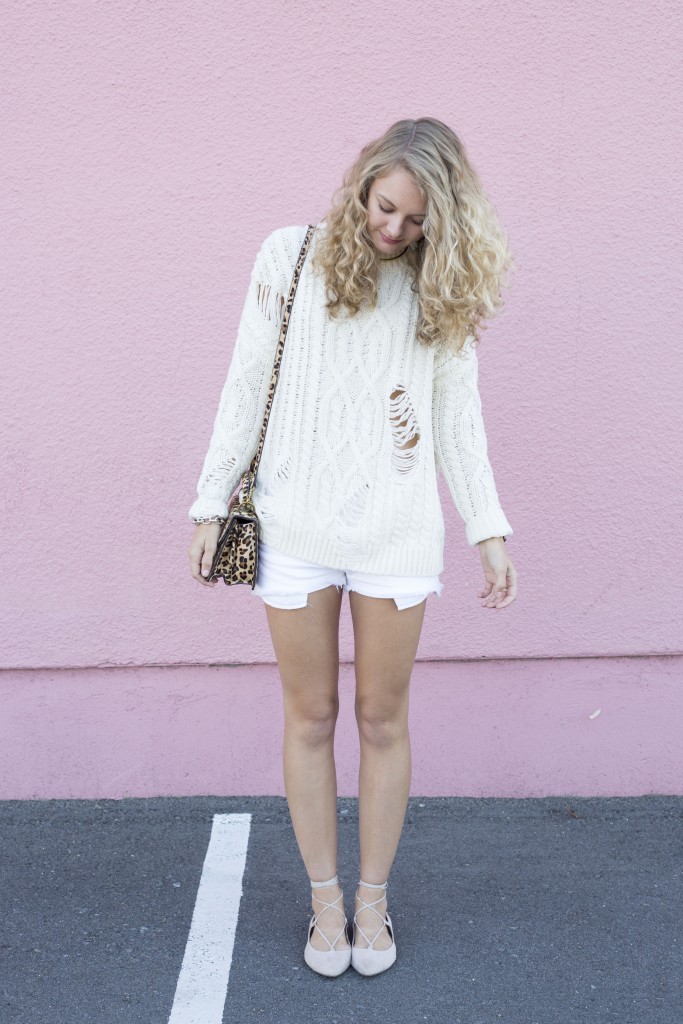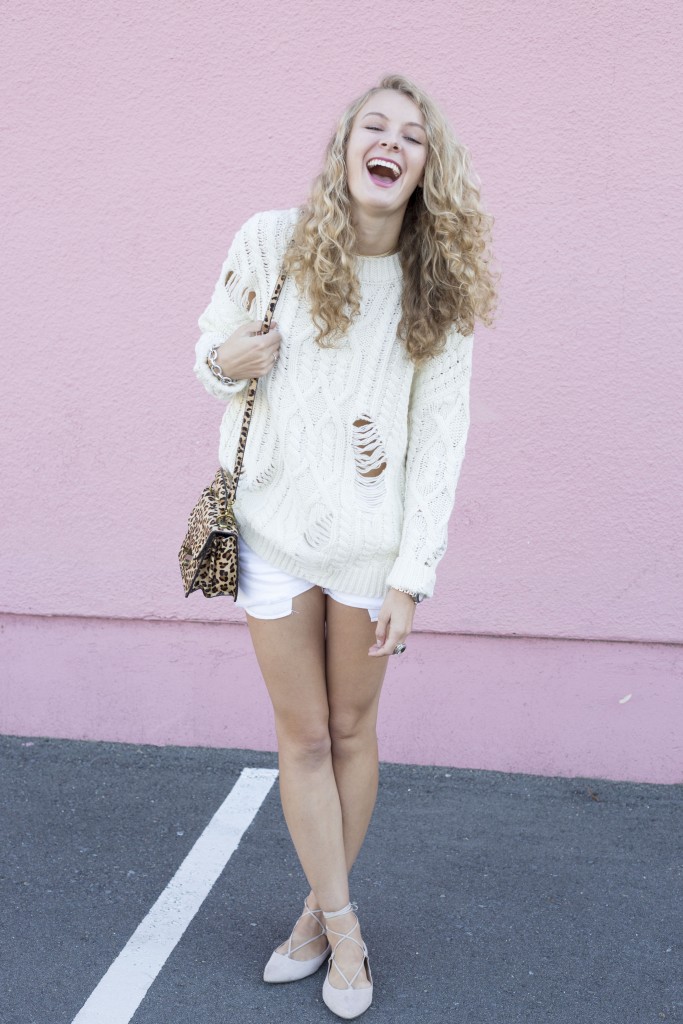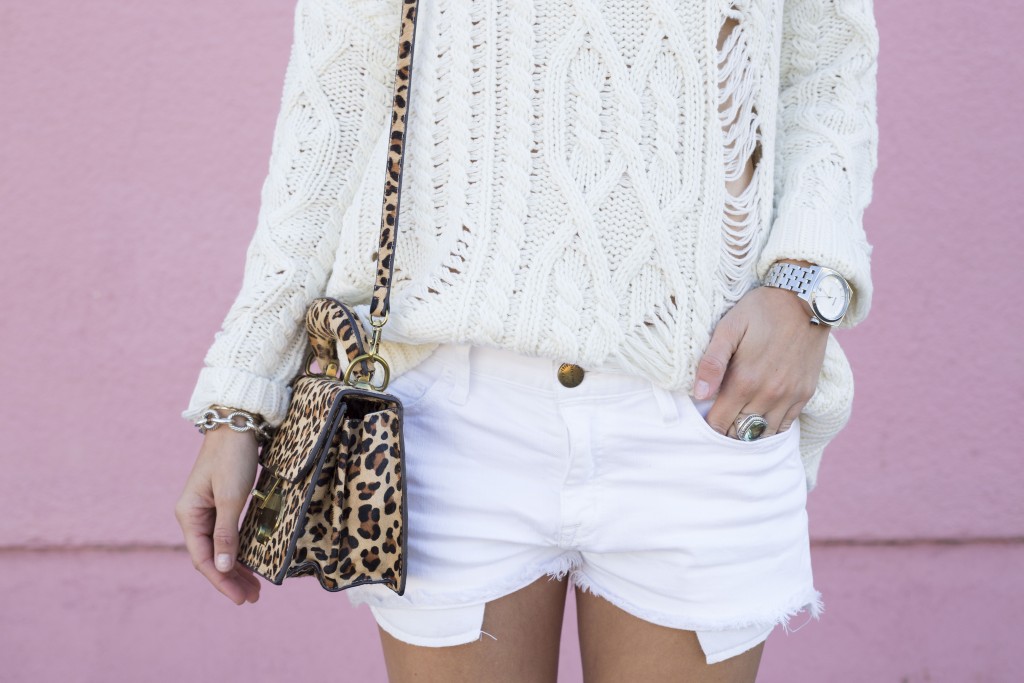 Bright. Happy. Vivacious. Exuberant. These are all the words I use to describe this pink wall that's hidden in Pacific Beach. You can walk through this town and no two days will be the same. Remember to always look up when out running errands, or else you might miss something magical!
Keep an eye out for bright pink walls to remind yourself to smile and bring awareness to your accomplishments. That way, you can enjoy the little things in life.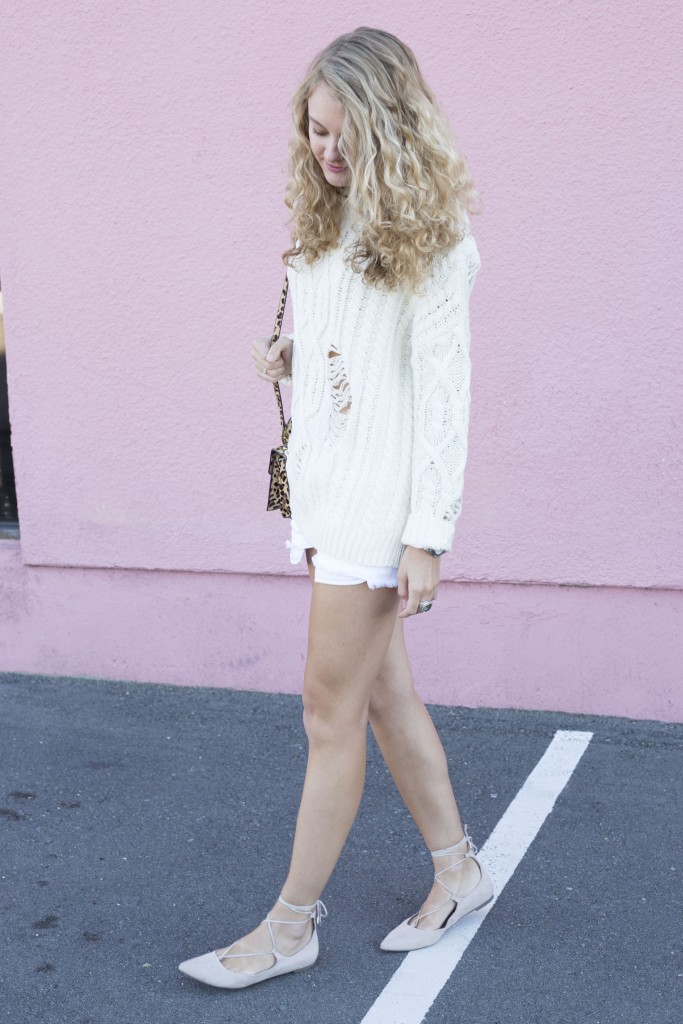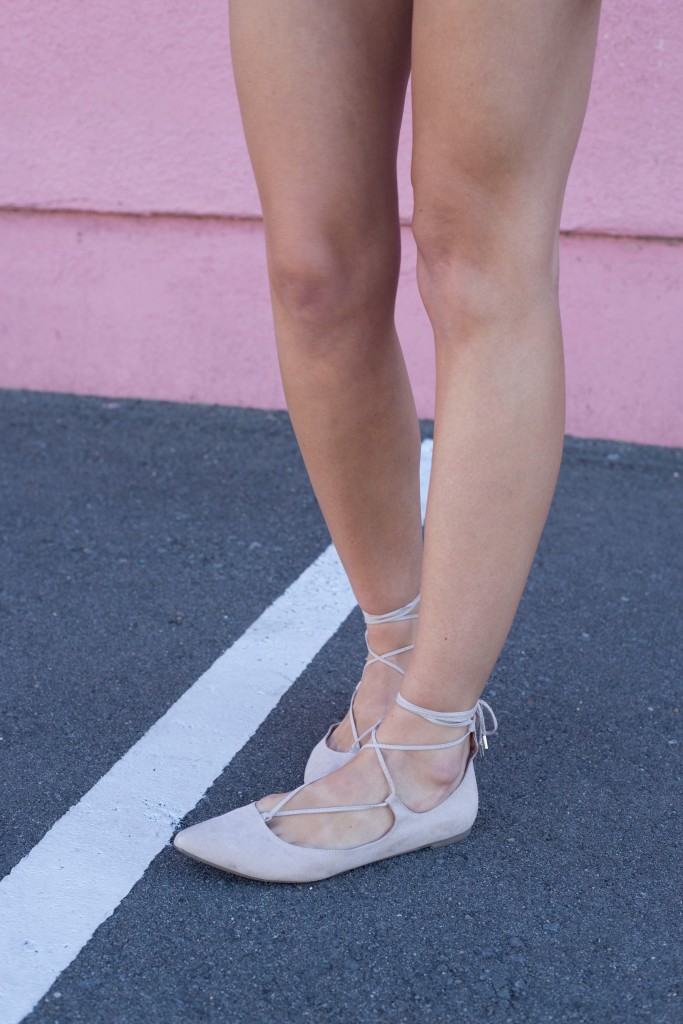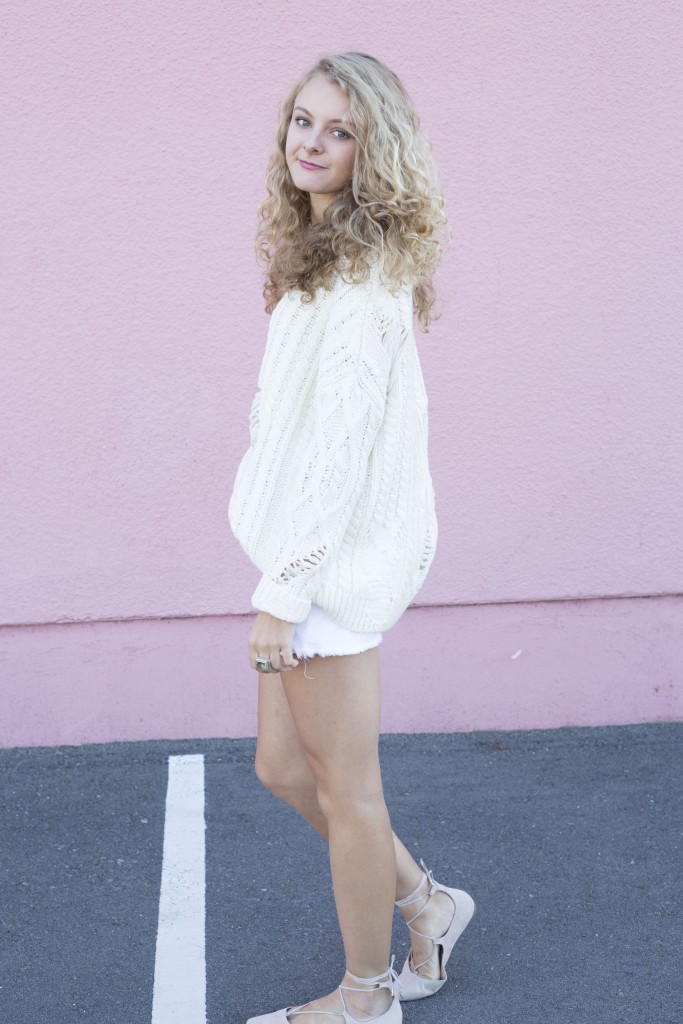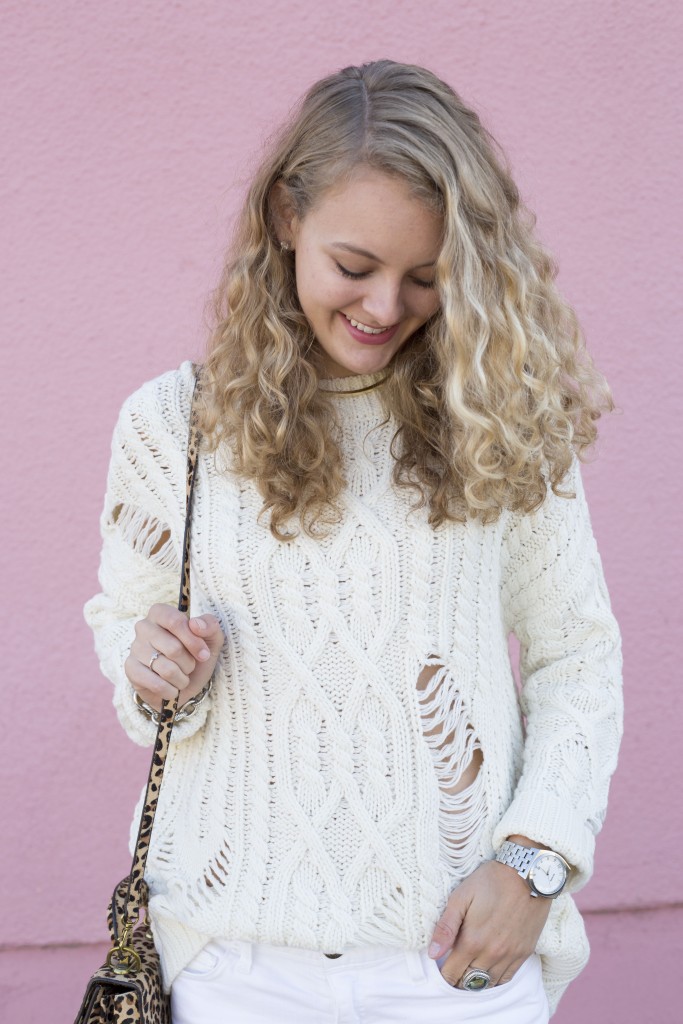 Winter neutrals might be my favorite part about cold weather. The layering of various shades of neutrals creates an alluring look that I just cannot resist. Crisp, clean, monochromatic- what else could I ask for! It's simple, yet effortlessly chic.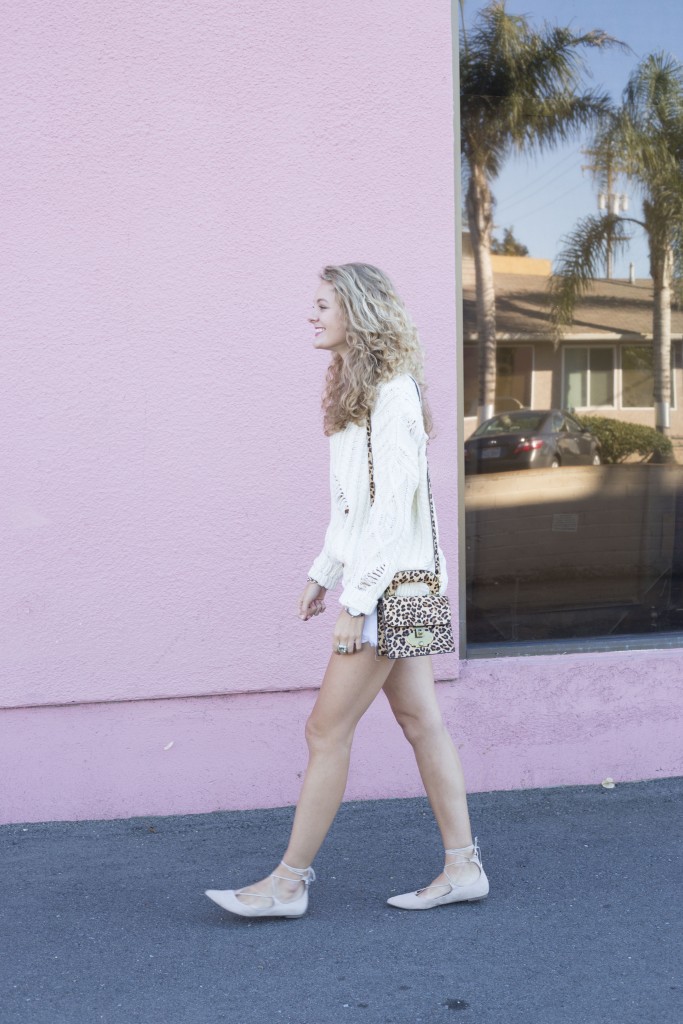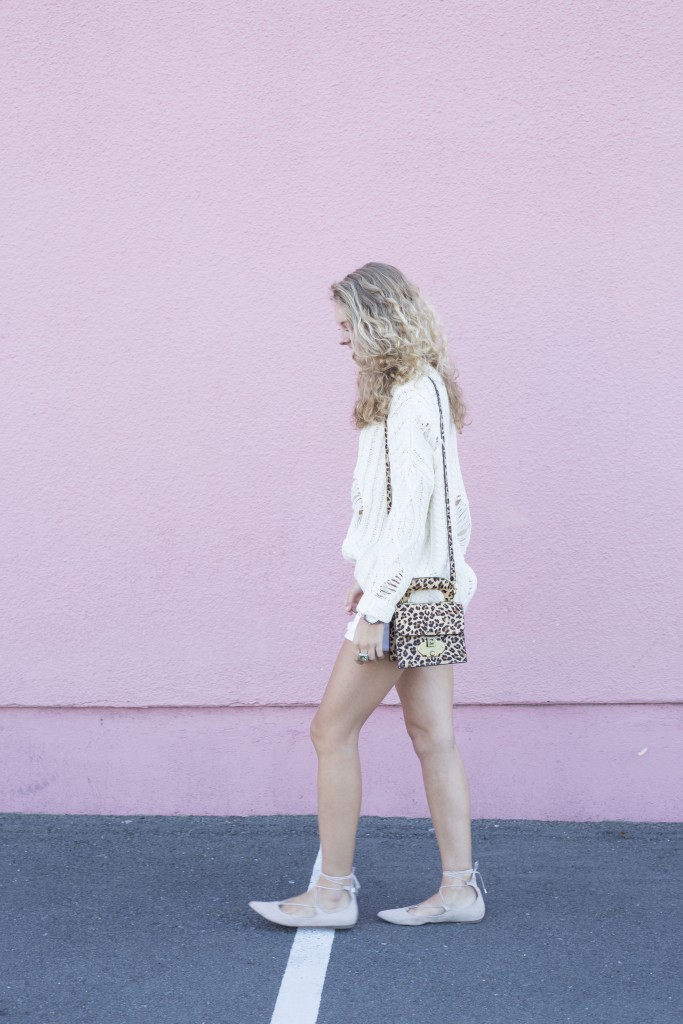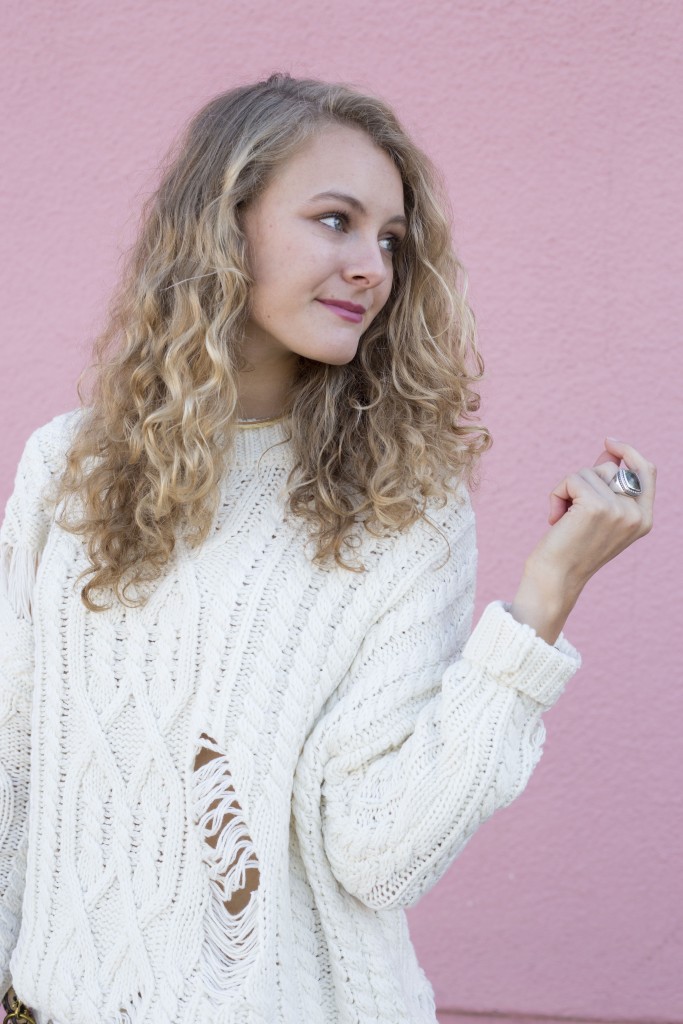 This destroyed cream sweater is my new favorite purchase- it is the epitome of cool, casual California and perfect for fall days in San Diego.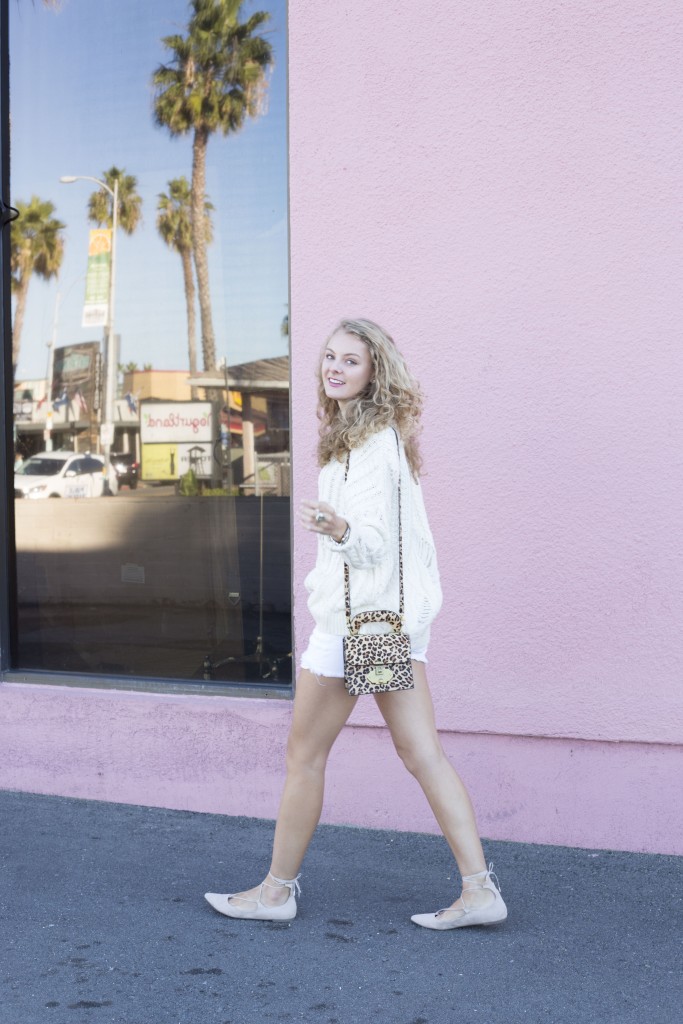 As you all know, animal prints are my calling. I jump at the opportunities to wear my leopard purse or shoes or my cheetah coat! I would wear all my prints together if it weren't socially frowned upon…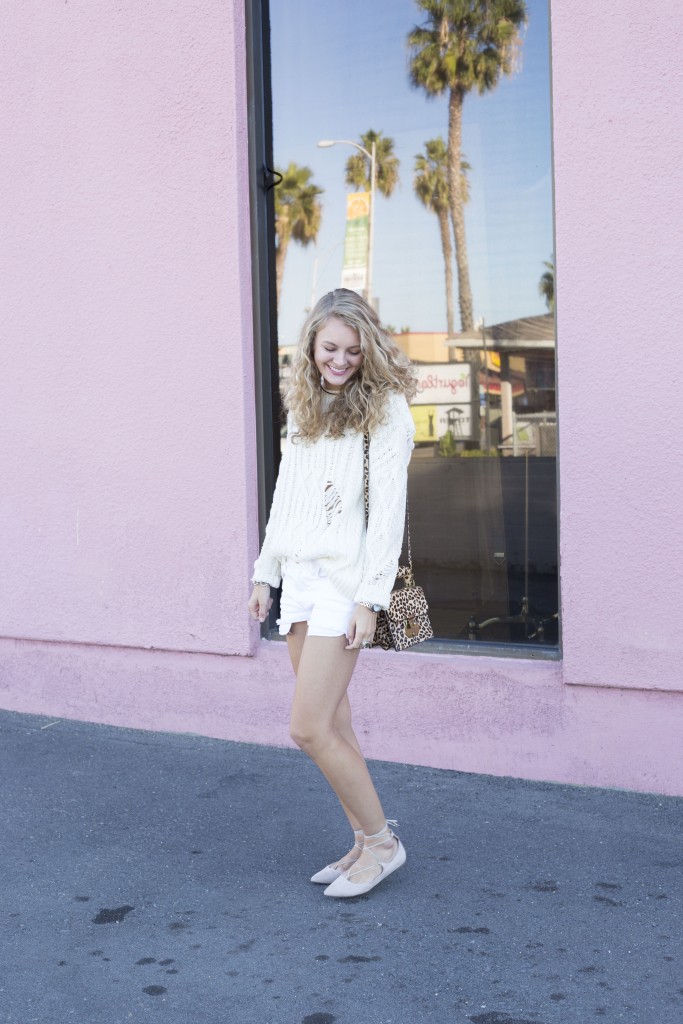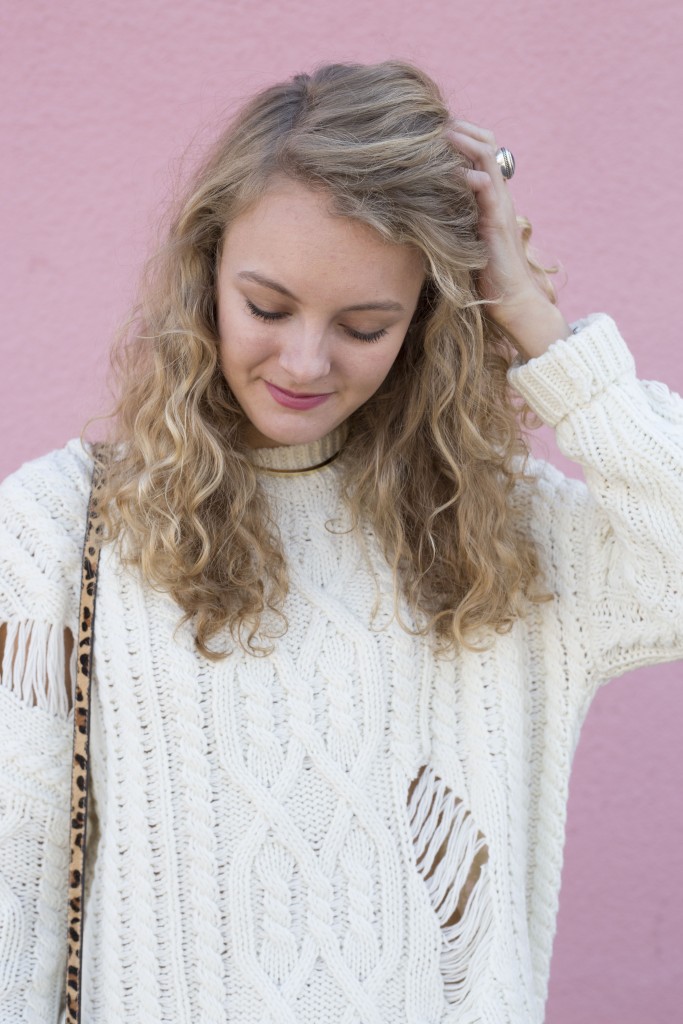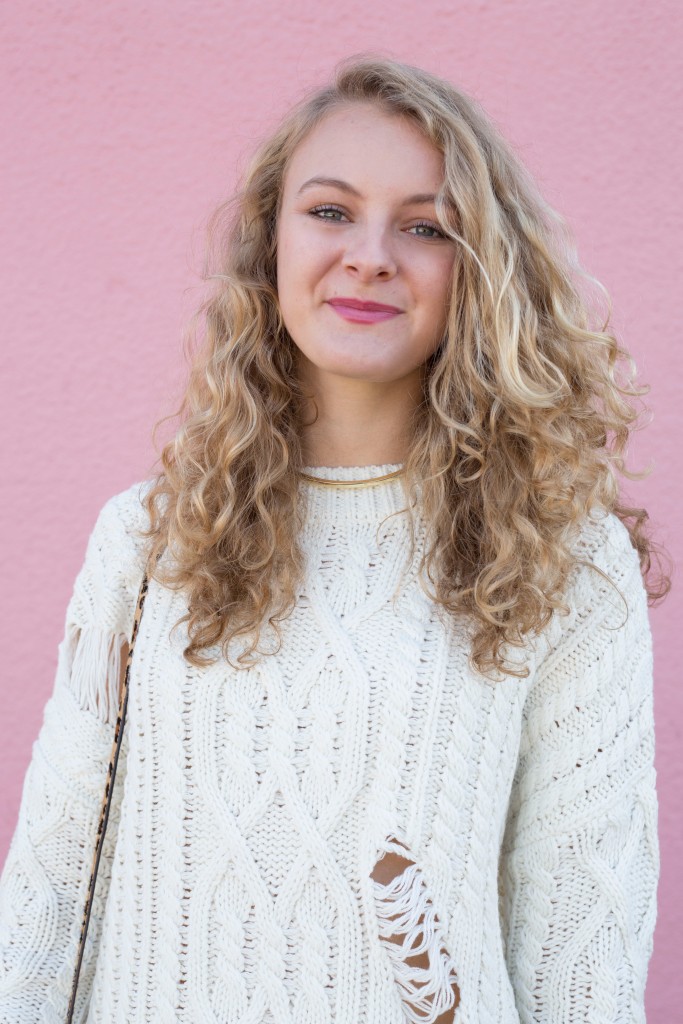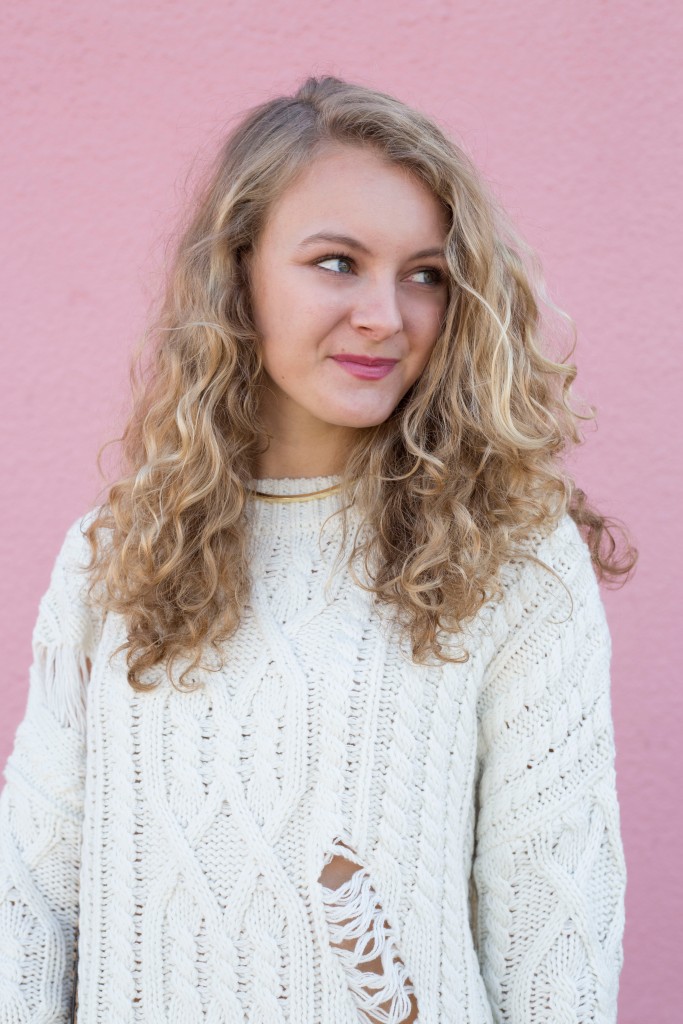 So if you carry one thing with you today, let it be kindness. And don't forget to be gracious of your accomplishments, no matter how big or small.
J.O.A cream sweater
CURRENT/ELLIOTT white shorts
STEVE MADDEN lace up flats
ANTHROPOLOGIE cheetah purse (similar here)
Like this look? I'd love to hear from you- comment below!
xx Rainy
*Photo Credit: Ivy Guild // ivyguildart.com