As summer reaches its high in July, it's time to put the top down and head for the beach with a new book or to a friend's backyard strung with lights and a killer playlist featuring alt-J, Lana Del Rey and Florence + The Machine. Summer whites and bare feet are my uniform in this warm weather and sunny sky. With temperatures reaching +100° F, the best way to stay cool is with a new found love for the refreshing duo of rosé and popsicles.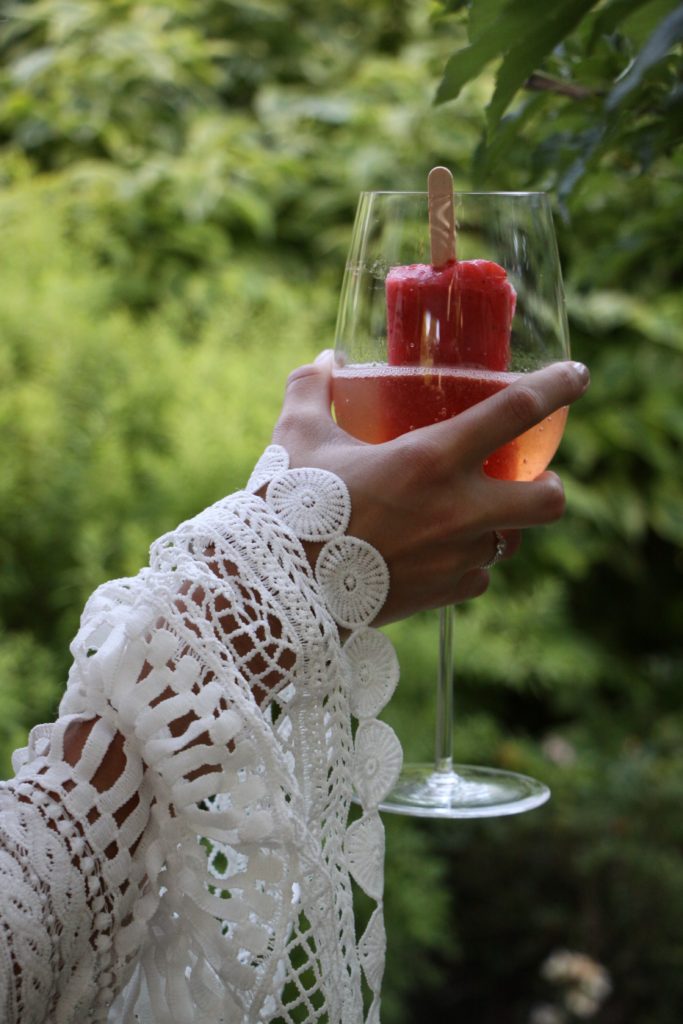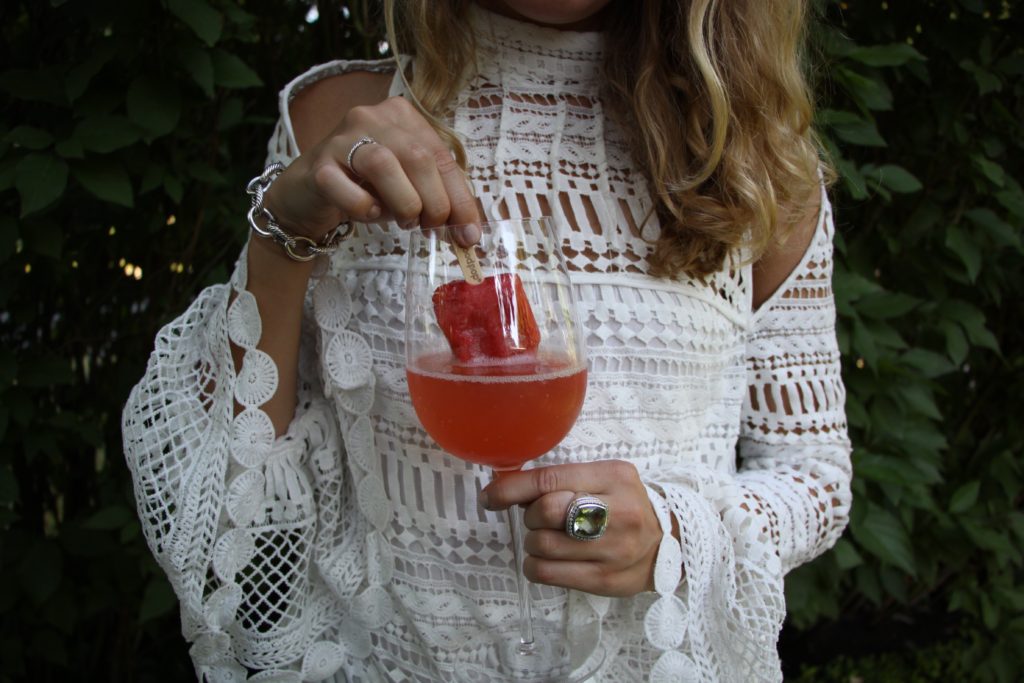 Inspiration for the (brilliant!) combination of rosé and popsicles comes from a favorite restaurant nestled in the heart of West Hollywood called Ysabel. Known for its modern patio and mixology-focused cocktails, no one can resist the Brunch cocktail menu! It's a regular on my restaurant rotation when I visit Los Angeles.
Recipe:
Ingredients:
Bouvet Brut Rosé
All Natural GoodPops in Strawberry (with real ingredients- for us health nuts who strive to maintain a balanced diet of wine and salad)
Directions:
Pour large small glass of chilled rosé. Place popsicle in glass. Enjoy!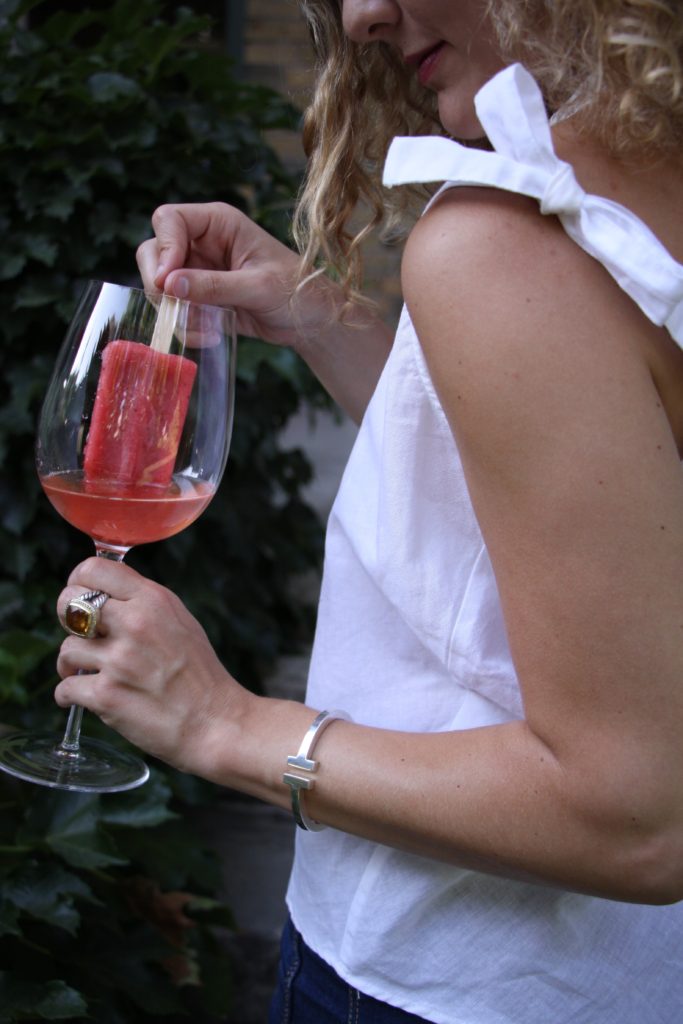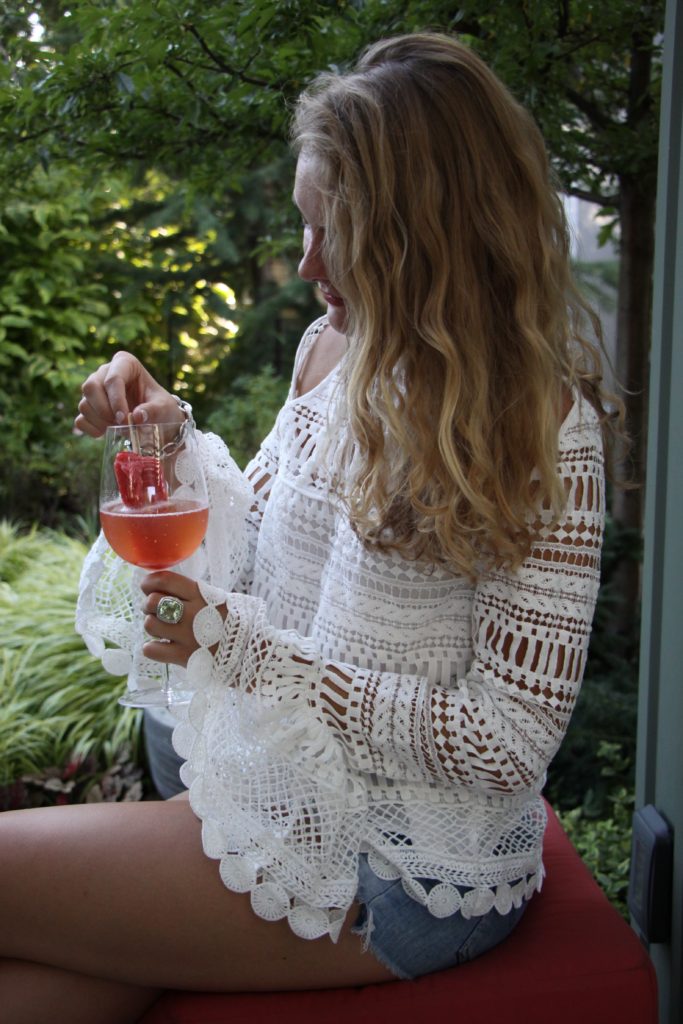 A crisp white shirt and denim shorts are a timeless look for small get togethers during summer. Pair with tan lace up sandals and a glass of rosé for effortless vibes. Don't forget to add my latest obsession: O.P.I nail polish, Tiramisu for Two.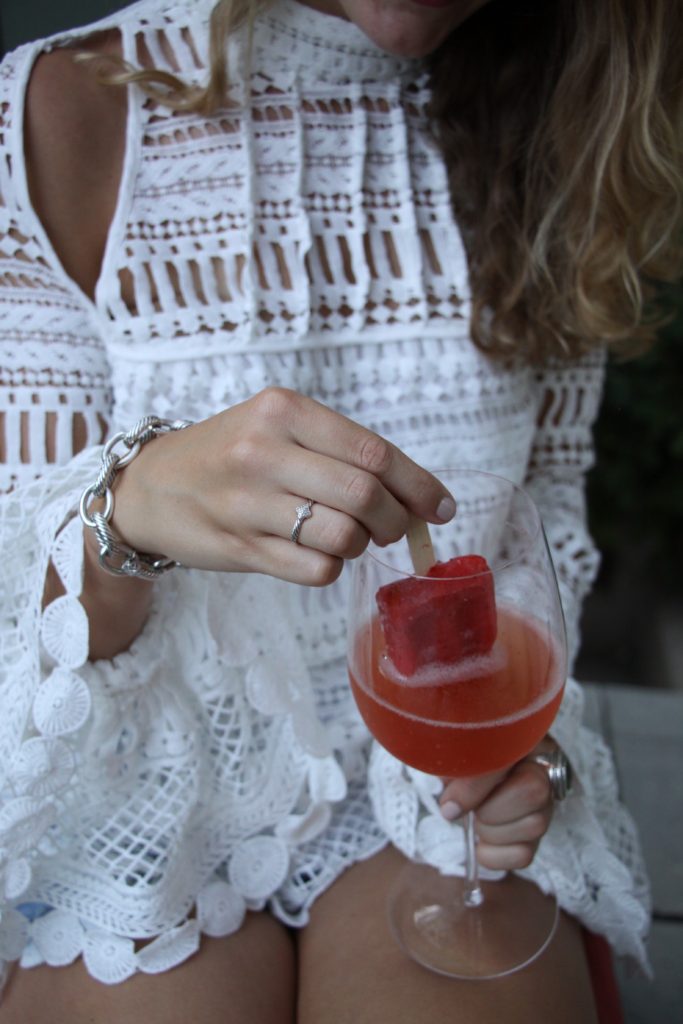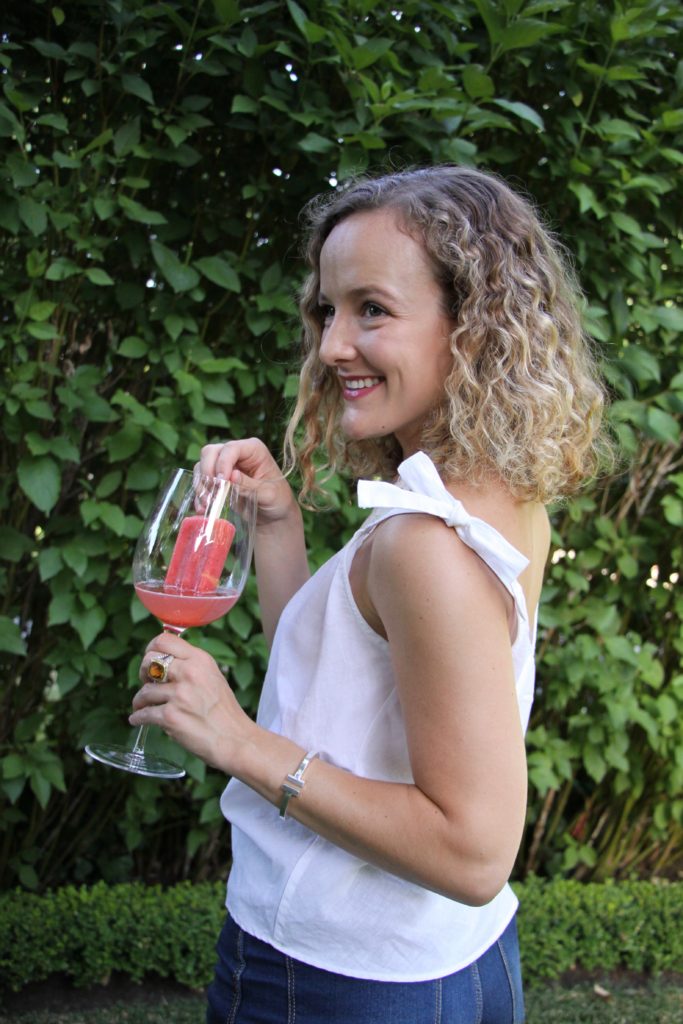 What summer cocktails do you enjoy? Comment below!
xx Rainy