Summer time seems to slow life's busy pace. What a perfect time to jump on that goal to read more! Below is a list of my top 5 favorite books that every stylish girl must read for inspiration and to be encouraged to explore your life and own personal sense of style. Whether you're in the shade of your backyard, by the pool or on your private jet the plane, sit down and enjoy one of these quick and savvy reads.
1.Love Style Life by Garance Doré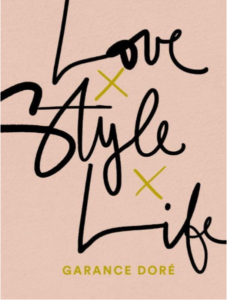 This gorgeously illustrated book takes readers on a unique narrative journey that blends Garance's inimitable photography and illustrations with the candid, hard-won wisdom drawn from her life and her travels. Infused with her Left Bank sensibility, the eclecticism of her adopted city of New York, and the wild, passionate spirit of her native Corsica, Love Style Life is a backstage pass behind fashion's frontlines, peppered with French-girl-next-door wit and advice on everything from mixing J.Crew with Chanel, to falling in love, to pursuing a life and career that is the perfect reflection of you.
2. The Little Black Book of Style by Nina Garcia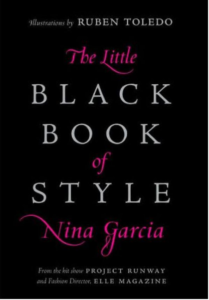 Every time you dress, you assert your identity. The Little Black Book of Style helps you to explore your own fashion voice—the piece of you that joyously revels in the glamorous experience of creating your best self. From cultivating good taste to guarding against definite fashion faux pas, Nina Garcia offers readers the ultimate guide to follow when it comes to dressing their best. Including tips on how and when to wear an outfit, occasion-appropriate wear, advice on how to combine colors and textures, and inspiration on how to achieve your own signature look, you learn how to experiment, storyboard, archive, and play. 
3. Grace by Grace Coddington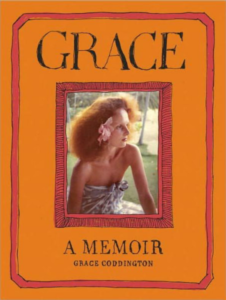 Beautiful. Willful. Charming. Blunt. Grace Coddington's extraordinary talent and fierce dedication to her work as creative director of Vogue have made her an international icon. Delightfully underscored by Grace's pen-and-ink illustrations, Grace will introduce readers to the colorful designers, hairstylists, makeup artists, photographers, models, and celebrities with whom Grace has created her signature images. Grace reveals her private world with equal candor—the car accident that almost derailed her modeling career, her two marriages, the untimely death of her sister, Rosemary, her friendship with Harper's Bazaar editor-in-chief Liz Tilberis, and her thirty-year romance with Didier Malige. Finally, Grace describes her abiding relationship with Anna Wintour, and the evolving mastery by which she has come to define the height of fashion.
4. The Sartorialist: X by Scott Schuman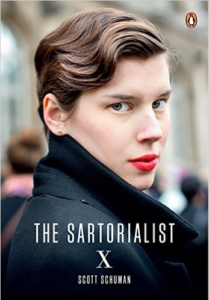 In this fashion-packed compendium, noted photographer and blogger Scott Schuman has created a beautiful anthology of his favorite images of the well-dressed. In addition to the celebrated hotspots of New York and Paris, Schuman includes shots from India, Peru and South Africa for a truly global perspective.
5. The Cool Factor by Andrea Linett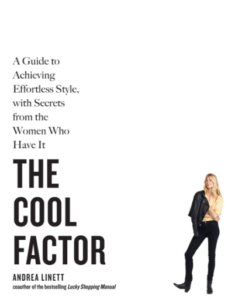 In a culture where trends and memes shift every hour, timeless style requires a special something – the cool factor. You know it when you see it, but you may not have known that you can learn it – and this photo-packed volume is your ultimate guide. Author Andrea Linett has collected lists, fashion hacks and tips – modeled by real-life icons like rocker Kim Gordon and Refinery29 founder Christene Barberich – to create an essential how-to for that effortlessje ne sais quoi.
Happy reading! What are some of your favorite fashion books that I missed? Comment below!
xx Rainy